AirCraft Powerglide Cordless Hard Floor Cleaner and Polisher PGLIDEWHT
AirCraft Powerglide Cordless Hard Floor Cleaner and Polisher PGLIDEWHT
See more from AirCraft
star star star star star_half ( 158 reviews )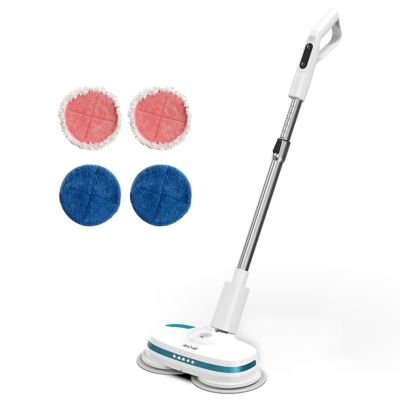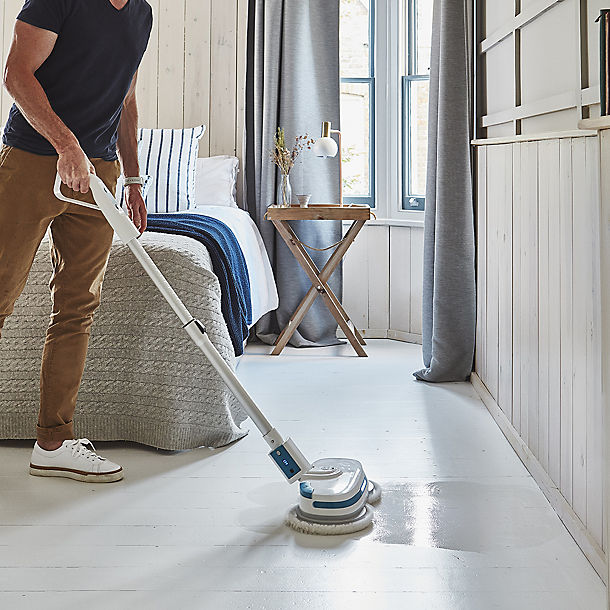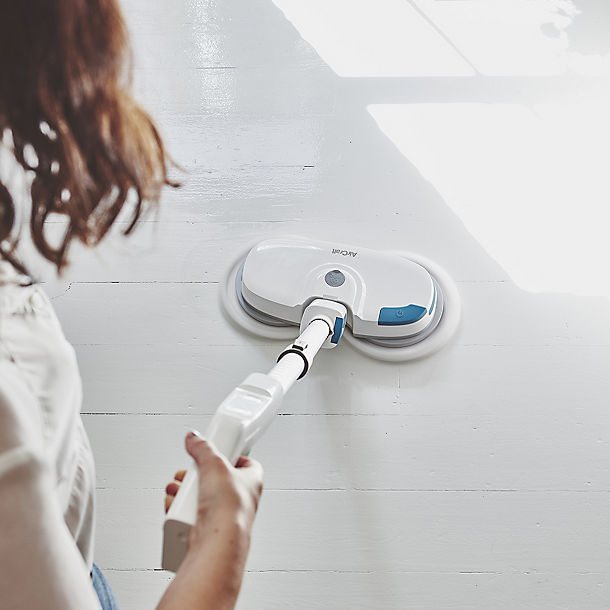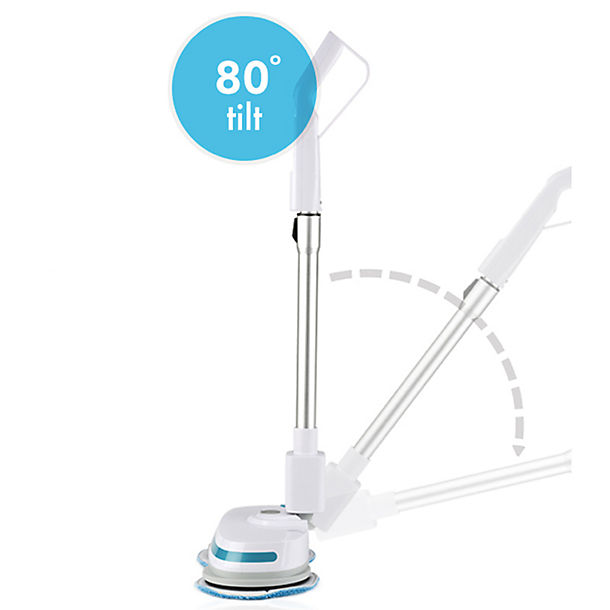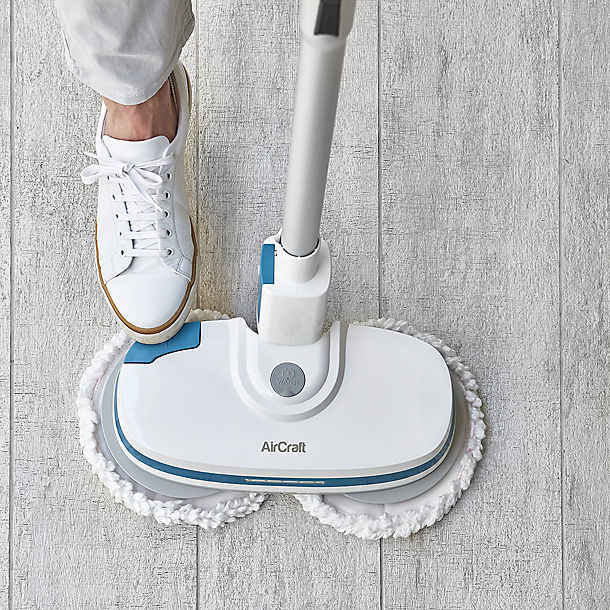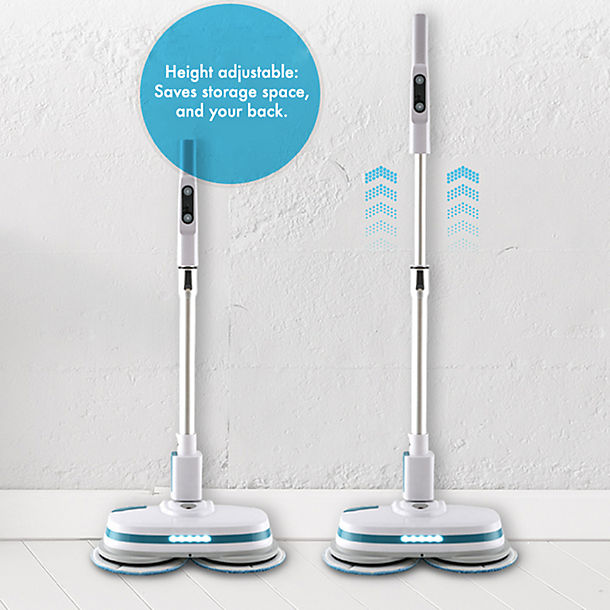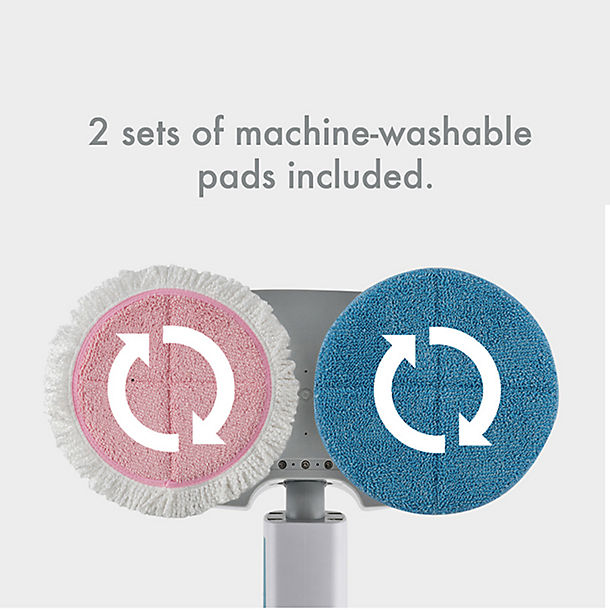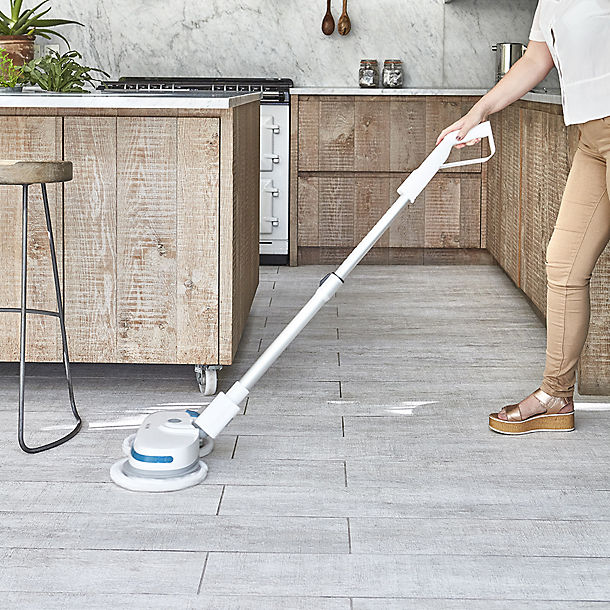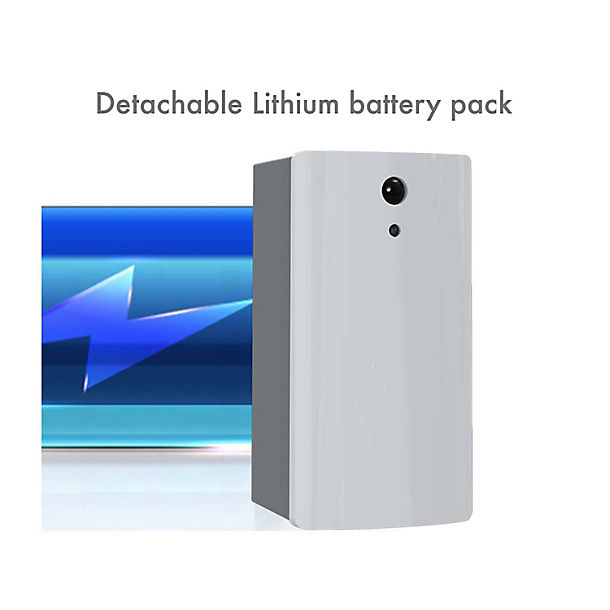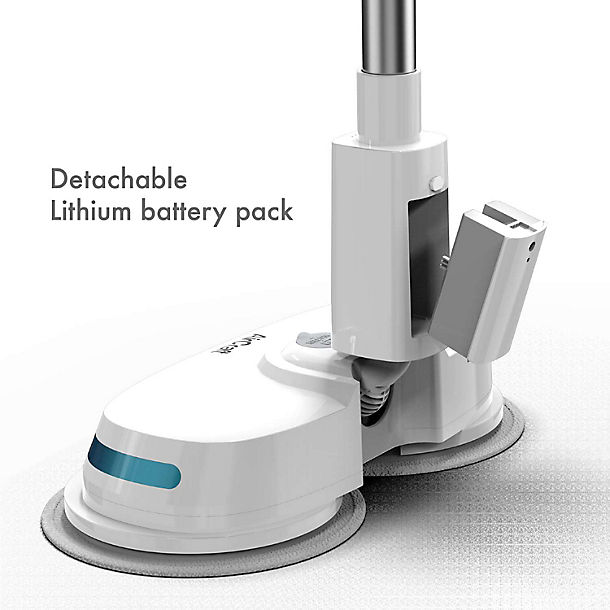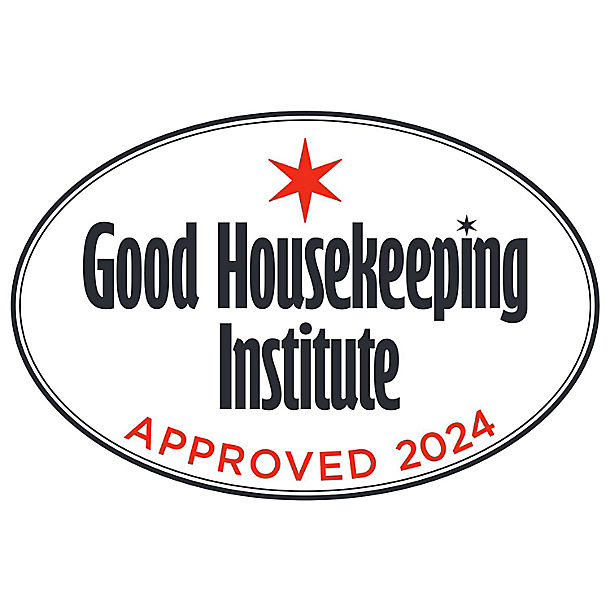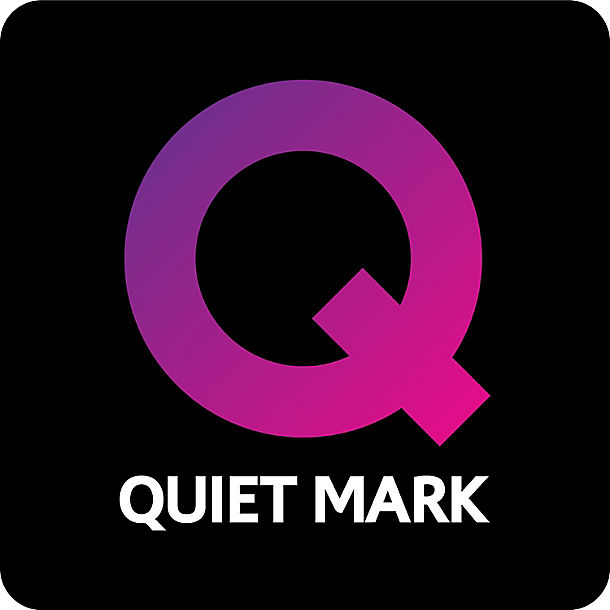 chevron_left
Previous
chevron_right
Next
zoom_in
Hover over image to zoom
swipe
Swipe for more media
play_circle_outline
AirCraft Powerglide Cordless Hard Floor Cleaner and Polisher PGLIDEWHT
See more from AirCraft
star star star star star_half ( 158 reviews )
local_shipping Delivery
done

Standard




3 - 6 working days -

FREE

done

Express




Next working day -

£6.95
storefront Click & collect
Product Features
Cleans, buffs and polishes hard floors
Twin discs rotate at 250rpm
Gliding effortlessly over floors
Extra-large, machine washable pads
30-40 minutes cleaning from a 2 hour charge
Rechargeable / replaceable battery
122 x 39 x 18cm – pads 21cm diameter
Lakeland 3 year guarantee included
View full product description
AirCraft Powerglide Cordless Hard Floor Cleaner and Polisher PGLIDEWHT
Product number: 46140
We all went 'oohh!' in the office when we saw this sleek-looking machine. But we were even more impressed when we saw it in action. The whisper-quiet, cordless AirCraft Powerglide will quickly and easily clean, polish and buff all your hard floors to a streak-free, professional-grade finish, with hardly any effort on your part and with no need for soggy mops and easy-to-knock-over buckets.
Easy to use on all hard floors
Effective on sealed wood, vinyl and tiled floors, simply fill the Powerglide's 300ml tank with your favourite cleaning liquid or water and off you go. There's no cord to hold you back, so you can glide over all your hard floors with ease – it almost feels like it's floating as you go from room to room. The ergonomic, height-adjustable handle means you can also get right under furniture, and the LED light lets you see under beds, sofas and sideboards.
GHI Approved
The Good Housekeeping Institute Review said "Fast and easy to use, the AirCraft PowerGlide is an impressive multipurpose floor cleaner that produces a great finish on a range of hard floors"
Twin rotating discs
The twin cleaning pads rotate in opposite directions at 250 RPM, covering up to 20 square metres a minute, to leave your floors clean and dry in no time. It's easy to control how much liquid you spray via a button on the handle, and when you need to shift a stubborn stain, just hover over it and let the spinning pads do the hard work – there's no need for you to push down and scrub.
Machine washable pads
The machine washable cleaning pads are super-absorbent, so they'll leave your floors spotless, virtually dry and streak-free. And, when you're ready to polish, just pop on the washable waxing pads to buff to a shine.
Other features
LED headlight to light up dark areas.
Whisper-quiet in use.
Height-adjustable handle. Fully extended max height of 122cm.
39cm wide and 18cm deep base.
Cleans right up to skirting boards.
Rechargeable, replaceable lithium-ion battery.
Detachable Battery Pack.
Compact storage.
30-40 minutes cleaning time from a 2 hour charge.
Holder of Quiet Mark Award
Good Housekeeping Institute approved 2020
Auto shut-off after 10 minutes.
Accessories
2 microfibre cleaning pads.
2 microfibre waxing pads.
Top-up cup.
Power adaptor.
About AirCraft
AirCraft have a mission to make cleaning our homes easier. They take a good look at uninspiring, outdated equipment, and use the latest innovations and technology to create products destined to be the future of home care – just like this AirCraft PowerGlide Hard Floor Cleaner. They don't just work harder and better, they make the job a lot more fun, too – and the sparkling results speak for themselves.
Product dimensions
330ml. 122cm H. 3.2kg. 60W.
Useful documents
Standard


3 - 6 working days

Orders £60.00 and over - FREE




Order under £50.00 - FREE

Express
Next day if ordered before 7pm Monday to Saturday.
In 2 days if ordered outside these times and bank holidays*

Standard delivery cost + £3.00

Click & Collect

FREE

myHermes Parcelshop

£3.95

International
International delivery not available for this item! Full details available here.
Returns
FREE returns! More information available here
*Some delivery methods may not be available in your area, the delivery page will display available methods during checkout.
"Easy floor cleaner"
star star star star star
Whisper quiet, cordless and very effective! What more can I say?
"AirCraft Powerglide"
star star star_border star_border star_border
I have just used this for the first time and am slightly disappointed in the results. I have slightly textured porcelain tiles with a matt finish on my kitchen floor and whilst the machine is certainly removing some dirt, it is not taking off stubborn stains, even when held steady on top of the stained area. Actual cleaning time is only 15 - 20 mins after a 2 hour charging period, so is there any reason why the battery seems to be used up so quickly?
support_agent A note from the team
We're very sorry to hear it didn't meet your expectations and will email shortly to help. Our buying team have said that always check it has charged to full capacity when first received. It has 30-40 minutes cleaning from a 2 hour charge.
"Handy for regular cleaning"
star star star star star
I have a floor steamer for my tiles but I found the cable such a pain given I'm used to cordless cleaning now. This meant I was a bit lazy cleaning my floors so when I saw this on offer I snapped it up. Brilliant piece of kit, my tiles shine and it's so easy to use and thanks to it being cordless it's much easier to just whip out for a quick clean. The spare pads you can purchase are a must. I'm so pleased with it, I've recommended it to so many people.
"Brilliant machine"
star star star star star
My wife absolutely loves this machine.We have extensive areas of laminate flooring and it's made this previous laborious jobs an absolute breeze. In fact it's that easy to use I usually do the floors now.
"Fabulous piece of kit!"
star star star star star
I would highly recommend this powerglide! I have 1500sq ft of hard floors & the battery lasted while I cleaned, effortlessly, the whole area. So good not to have to be constantly changing electric sockets! So good, in fact, that I have just ordered another for my daughter's Christmas present as she has a similar area of hard flooring.
You've viewed
5
of
158
reviews
SoftBundle_46140_46184_aircraftspares