250 Freezeasy Plain White Adhesive Freezer Labels (2.5cm)
250 Freezeasy Plain White Adhesive Freezer Labels (2.5cm)
See more from Freezeasy
star star star star star_half ( 96 reviews )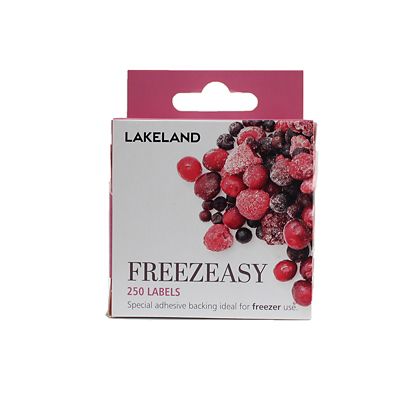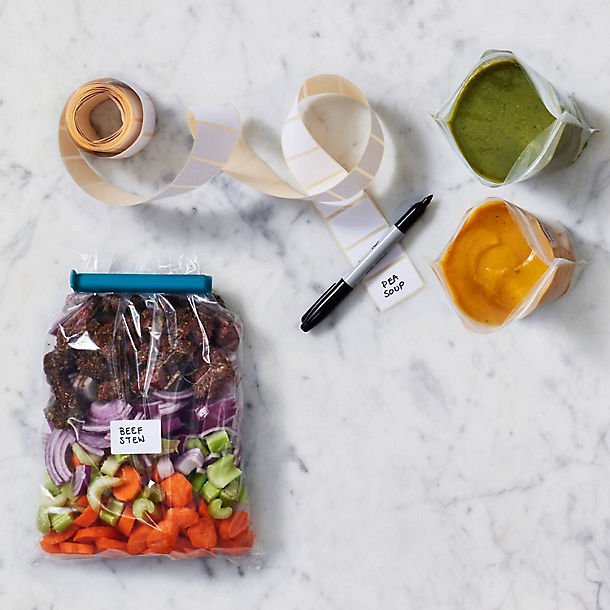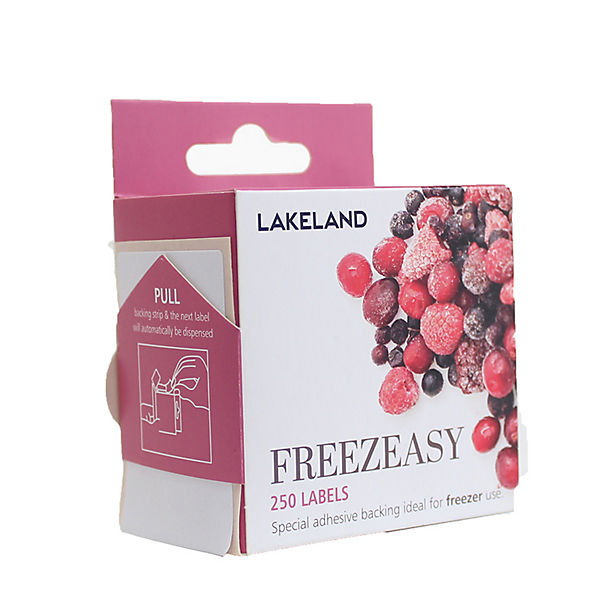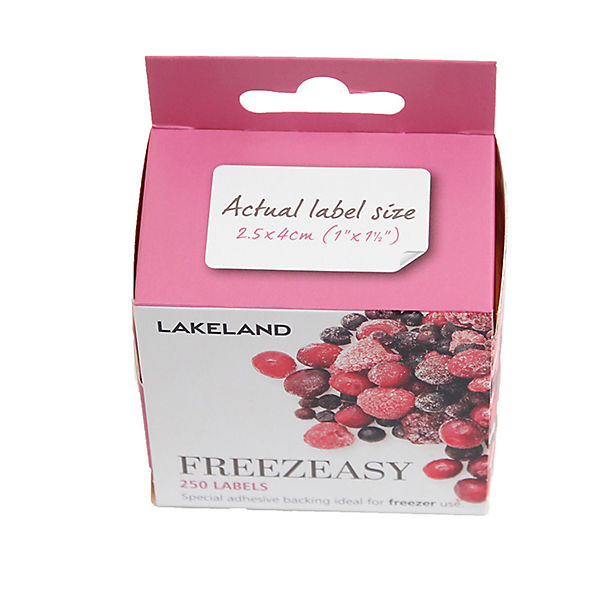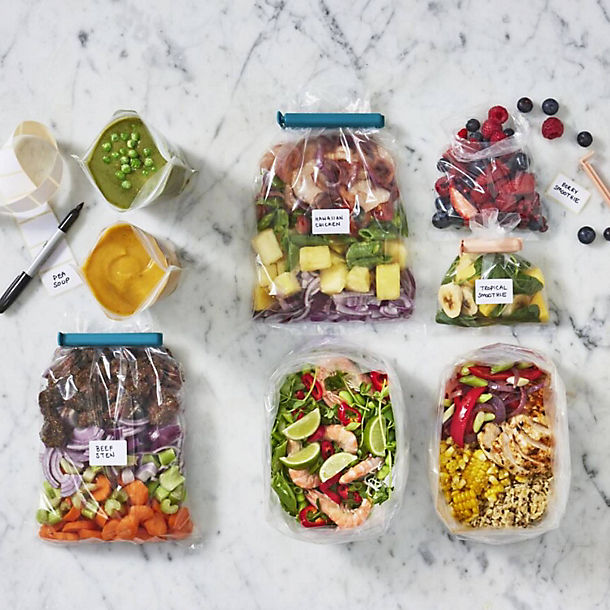 chevron_left
Previous
chevron_right
Next
zoom_in
Hover over image to zoom
swipe
Swipe for more media

250 Freezeasy Plain White Adhesive Freezer Labels (2.5cm)
See more from Freezeasy
star star star star star_half ( 96 reviews )
error_outline Please note: this bundle will arrive in more than one delivery.
local_shipping Delivery
done

Standard




3 - 8 days -

FREE

done

Express




Next working day -

£6.95
storefront Click & collect
Product Features
Small 2.5cm plain white labels
Ideal for labelling freezer bags
Peel off easily after use
Pack of 250
See more Spend smart ideas
Lakeland 3 year guarantee included
View full product description
250 Freezeasy Plain White Adhesive Freezer Labels (2.5cm)
Product number: 2807
The smaller version of our handy self-adhesive labels, this pack of 250 Freezeasy Plain White Freezer Labels are perfect for freezer bags and food storage containers, keeping your fridge, freezer and cupboards neat and organised.
Staying on easily in the freezer, the labels will peel off easily after use, so your food storage container is ready for use again.
Product dimensions
2.5 x 4cm (1" x 1½"), Pack of 250
Standard


3 - 8 days

Orders £60.00 and over - FREE




Order under £50.00 - FREE

Express
Next day if ordered before 7pm Monday to Saturday.
In 2 days if ordered outside these times and bank holidays*

Standard delivery cost + £3.00

Click & Collect

FREE

myHermes Parcelshop

£3.95

International
Full details available here.
Returns
FREE returns! More information available here
*Some delivery methods may not be available in your area, the delivery page will display available methods during checkout.
"Perfect for the freezer"
star star star star star
Love these label's. Stick very well in freezer. Xx
"awkward to remove"
star star_border star_border star_border star_border
I have bought these labels for many years without any problem they have been excellent. I now find the large and the smaller one difficult to remove, they tear and leave behind the glue when removed from plastic boxes from the freezer, and the only way to get the glue off is to resort to a "sticky remover" Very irritating. I did get in touch with Lakeland and received the usual excellent service, only to find the replacement was just as irritating.
support_agent A note from the team
We're sorry to learn of your experience and we passed your feedback onto our buying team.
"Good replacement."
star star star star star_border
Have used these for years this is a bit different but it does the job.
"Easy?"
star star_border star_border star_border star_border
I have to agree with another reviewer - and I'm always as fair as I can be since I have bought many Lakeland products with no issues - BUT - I've had these labels before (the larger ones if it makes a difference) and they peeled off the lids of freezer boxes perfectly. These do not. As someone else wrote - glue left behind and the irritation of trying to remove it from the lids of (Lakeland) containers. REALLY annoying. What happened to Lakeland's 'product control team' …… sad. It's only labels - but it's my money.
support_agent A note from the team
We're sorry these didn't peel off as well as they should.
"Finally labels that stick"
star star star star star
After using all kinds of labels for my home made frozen meals, and finding they often came off in the freezer, leaving us guessing what the contents were. Finally we have labels that stay attached, no more guessing games. Thank you Lakeland.
You've viewed
5
of
96
reviews