Spider Catcher Vacuum Insect Catcher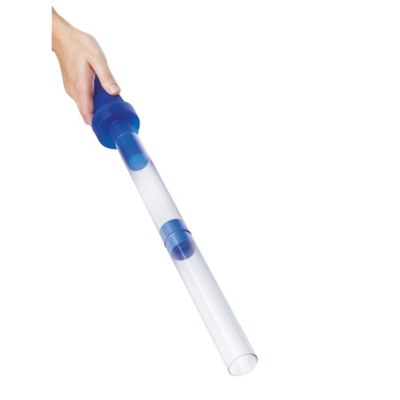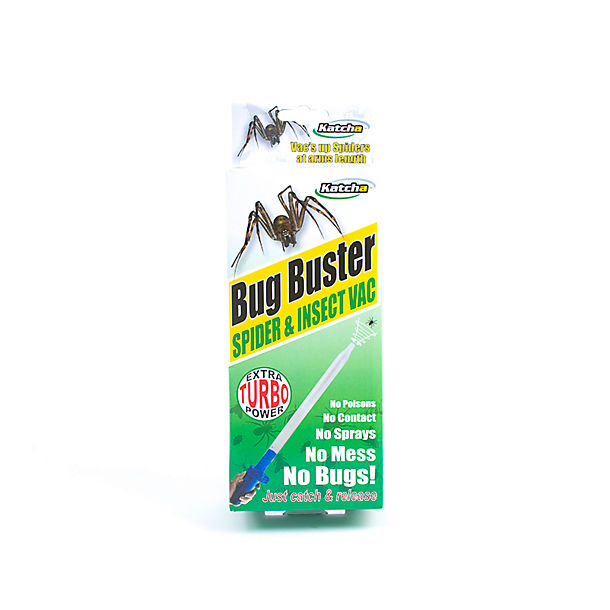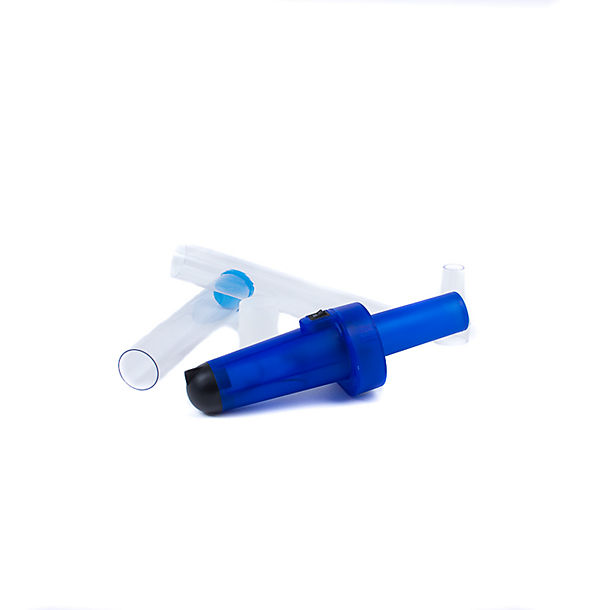 chevron_left
Previous
chevron_right
Next
zoom_in
Hover over image to zoom
swipe
Swipe for more media
play_circle_outline
This product has been discontinued.
Product Features
Remove spiders and bugs from your home
Push button keeps bugs at arm's length
Battery operated vacuum
9V battery included
Lakeland 3 year guarantee included
View full product description
Spider Catcher Vacuum Insect Catcher
Product number: 20455
Remove spiders from your home without harming them with the Katcha Bug Buster.
This spider and insect vacuum gives you the ability (and the bravery) to remove the creatures safely, just point the trap, press the button, and the battery-operated vacuum will gently capture the spider or insect.
This clever tool requires no smelly sprays or poisons that could harm pets, instead it allows you to humanely catch the bugs and release them safely without harm - and all at an arms length away!
This handy spider catcher can also capture wasps and flies, and picks up those home invaders, woodlice.
9V battery incl.
60cm (23¼") L.
Standard


3 - 8 days

Orders £60.00 and over - FREE




Order under £50.00 - FREE

Express
Next day if ordered before 7pm Monday to Saturday.
In 2 days if ordered outside these times and bank holidays*

Standard delivery cost + £3.00

Click & Collect

This item is not available in-store or for click & collect

myHermes Parcelshop

This item is not available in-store or for click & collect

International
Full details available here.
Returns
FREE returns! More information available here
*Some delivery methods may not be available in your area, the delivery page will display available methods during checkout.
"happy"
star star star star star
Brilliant, now my son and daughter own a spider catcher
"Good idea, poor execution"
star star star_border star_border star_border
This is poor maunfacture. The two tubes do not fit together easily. Connectig the two parts of the battery is beyond me., however a friend, who does not have arthritic hands did manage. The item does feel flimsy.
support_agent A note from the team
Thank you for placing your review. I'm sorry you're finding it difficult to handle due to your condition and we'll be in touch to help.
"I now have two!"
star star star star star
Bought one of these a couple of years ago and have used it often for catching a wide range of insects without harming them. Have now bought a second one so the spider I have spotted hasn't disappeared once I have returned from the other end of the house with the spider catcher
"Sort of OK"
star star star star_border star_border
I have managed to catch a few spiders and some daddy long legs. I don't think I'd be able to catch those big fast fat spiders, you don't know which way they will run. it does need to have slightly more powerful suction. Also needs a blowing facility as I've had a spider inside the tube for several days that refuses to come out despite all the tapping and you can't tap too hard or the lid comes off the battery chamber. Needs more work and more testing.
"A bit wimpy"
star star star star star
Have an abnormal phobia of spiders and creepy crawlers this is really good as I can capture them at arms length and dispose of them outside without harming them or me
You've viewed
5
of
172
reviews