'Get A Grip' Non-Slip Disposable Piping Bags Pack of 50
'Get A Grip' Non-Slip Disposable Piping Bags Pack of 50
star star star star star_half ( 143 reviews )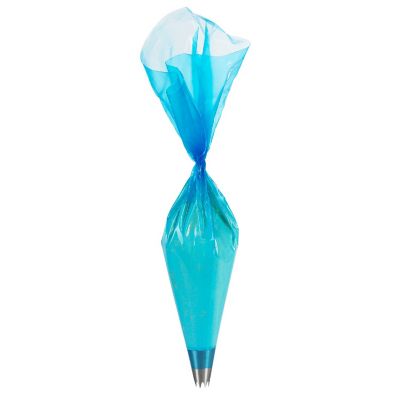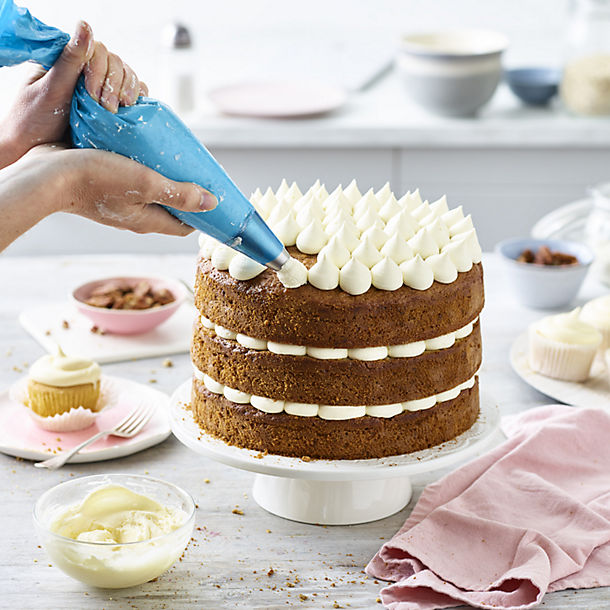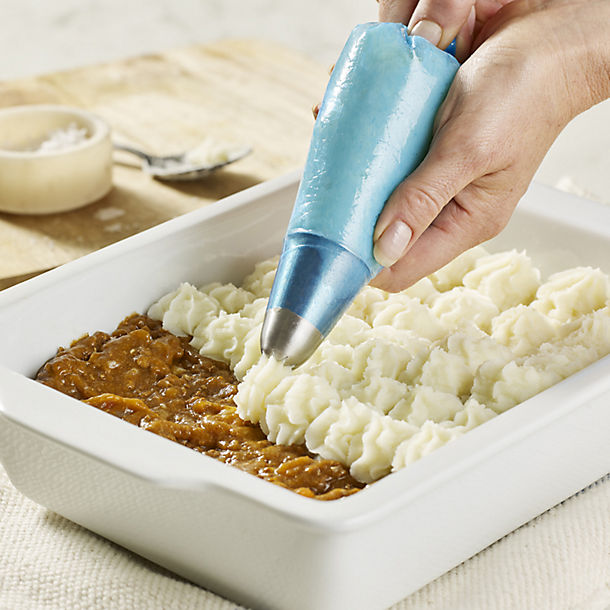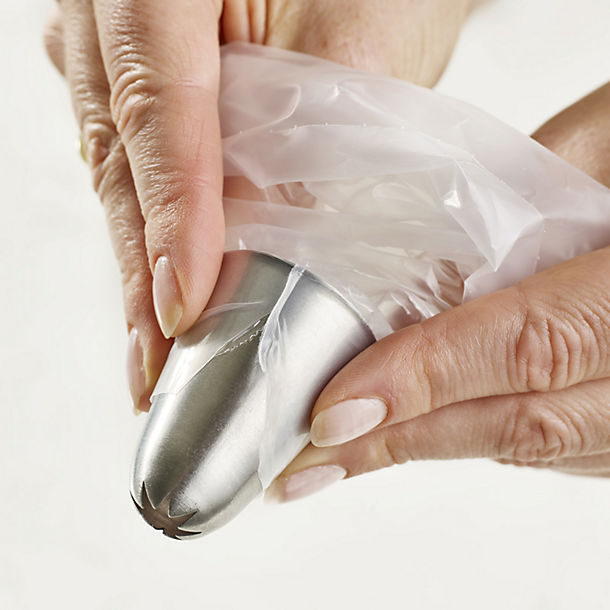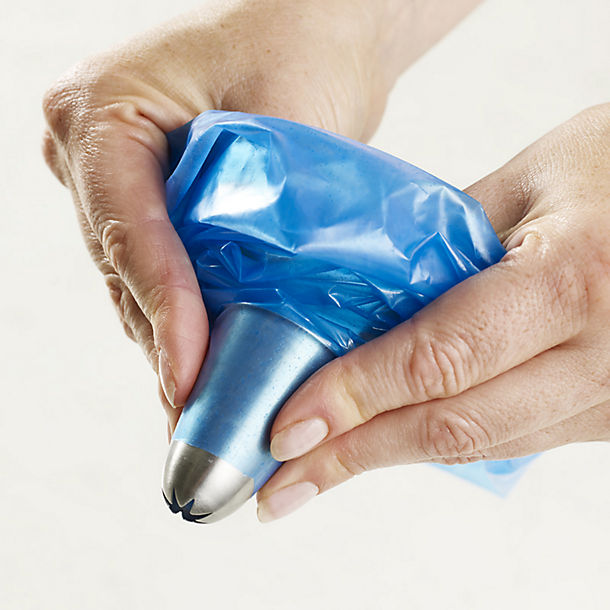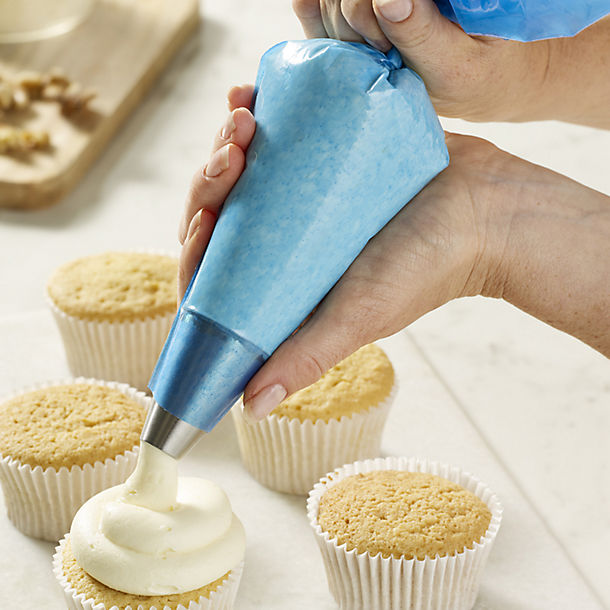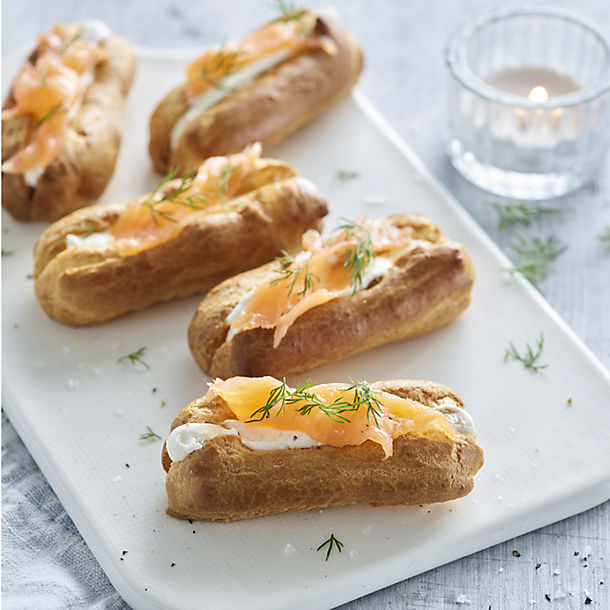 chevron_left
Previous
chevron_right
Next
zoom_in
Hover over image to zoom
swipe
Swipe for more media
play_circle_outline
'Get A Grip' Non-Slip Disposable Piping Bags Pack of 50
star star star star star_half ( 143 reviews )
error_outline Please note: this bundle will arrive in more than one delivery.
local_shipping Delivery
done

Standard




3 - 8 days -

FREE

done

Express




Next working day -

£6.95
storefront Click & collect
Product Features
Textured silicone non-slip exterior
Can be cut to fit
Use with any nozzle
Disposable – no washing up!
50 bags supplied on a roll
Lakeland 3 year guarantee included
View full product description
'Get A Grip' Non-Slip Disposable Piping Bags Pack of 50
Product number: 10666
Baffled by the plethora of icing bags on the market? Which size to use? Which bag will fit your different nozzles? Which material to go for? All of these piping-bag puzzles are solved with our bestselling 'Get a Grip' Piping Bags, as the generously sized bags can be cut to suit your needs and will fit any size of nozzle. But what really sets them apart from the rest is the textured silicone coating on the outside, ensuring your fingers won't slip when doing detailed piping work, no matter how sticky the situation. Perfect if you find ordinary fabric bags too slippy or greasy. Smooth on the inside, a wide opening at the top makes them really easy to fill, meaning fewer spills and less mess.
Sure-grip finish
You need a steady hand when icing cakes or piping swirls of meringue and, unlike ordinary fabric piping bags, our single-use, silicone-coated alternatives have a textured non-slip finish, so your fingers won't slip when doing detailed work, no matter how greasy or covered in buttercream your hands get. The textured nature of the bag also ensures that the twist you create in the bag stays in place, making for faff-free piping.
Cut to size
Generously sized bags mean you can fill them to the brim and decorate the largest of celebration cakes or a large batch of cupcakes without having to refill and break your decorating flow.
Alternatively, if you're piping intricate icing patterns and only need a small amount, you can cut the bag down to a much smaller size, making it easier to stay in control. To fit your nozzle, simply snip the closed end of the bag then insert the nozzle you want to use, meaning you can have a snug fit no matter what size of nozzle you're using – perfect!
Catering quality and strength
Unlike most other disposable piping bags, 'Get a Grip' bags are super-strong, so there won't be any tearing when inserting your nozzle, and you can fill them to the brim with confidence that they won't split when you're midway through giving your cakes a frosting flourish. And with 50 bags on a roll, this is one investment that should see you through a lot of icing action.
Hot food-friendly
There's no denying that a cottage pie is one of the most delicious comfort foods around, but the presentation can be tricky, with the mash getting a bit too friendly with the gravy, ending in a brown, mushy mess… Thanks to the heat-resistant quality of these silicone-coated bags, you can pipe your mashed potato into perfect peaks on top of your mince, ensuring your food looks as good as it tastes. 'Get a Grip' bags are also perfect for piping Viennese biscuits and choux pastry, allowing you to create delicious, melt-in-the-mouth delicacies like profiteroles and eclairs with ease.
Easy clean-up
Remove your nozzle for washing then just bung your bag in the bin – simple! No scraping or scrubbing required, and so much easier than traditional fabric bags that can be hard to clean and dry. Just grab another bag the next time you want to get bake beautiful.
Product dimensions
50 disposable bags on a roll (nozzles not included). Each 23 x 45cm.
Standard


3 - 8 days

Orders £60.00 and over - FREE




Order under £50.00 - FREE

Express
Next day if ordered before 7pm Monday to Saturday.
In 2 days if ordered outside these times and bank holidays*

Standard delivery cost + £3.00

Click & Collect

FREE

myHermes Parcelshop

£3.95

International
Full details available here.
Returns
FREE returns! More information available here
*Some delivery methods may not be available in your area, the delivery page will display available methods during checkout.
"Just the job"
star star star star star
Lovely large size and strong compared to the ones I used previously
"best piping bags"
star star star star star
i love these piping bags. they're really sturdy and even when piping, they've never burst on me. they'll last a while and i would definitely recommend them to anyone
"Excellent Buy"
star star star star star
always use these bags really strong with no problems have used the for more years than I can remember!
"Great product"
star star star star star
Great product perfect for icing cupcakes
"Mrs P"
star star star star star
Have used these for a long time, just needed to restock
You've viewed
5
of
143
reviews
SoftBundle_10666_18253_32837_pipingbagandholder