Wimbledon
Opening times
Store Facilities
Click & Collect service available
A message from Tiel, the store manager: If you're travelling to Lakeland in Wimbledon for a specific product, please telephone us beforehand on 0208 946 6552 to check availability.
We'll be running competitions too – you can be in with a chance of winning a Cake Pop Maker or a jar of sweets, try to guess how many sweets are in our jar, take part in our fun skill game, or even enter our treasure hunt.
We look forward to seeing you there.
Please note
All enquiries, mail orders and catalogue requests are handled by our friendly and knowledgeable staff at our Windermere headquarters. They're available to help you on 015394 88100.
the Lakeland guarantee...
is probably the simplest guarantee in the world! If you are not satisfied at any time, you receive your money back!
this is our promise.
Santa's Sleigh Mould
Buy now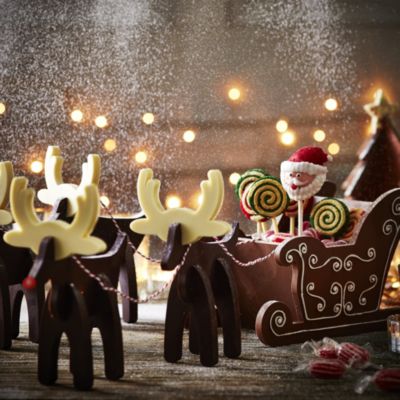 Supersize Wipes
Buy now