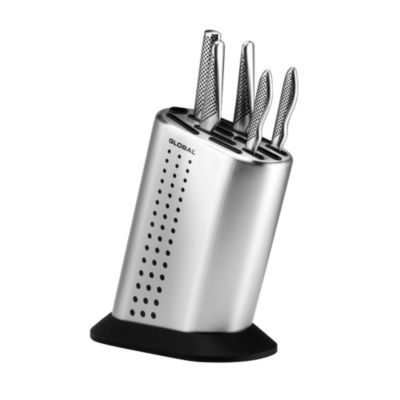 Global 5 Piece Knife Block & Knives Set (Includes 5 Kitchen Knives) G-5411B
Quick View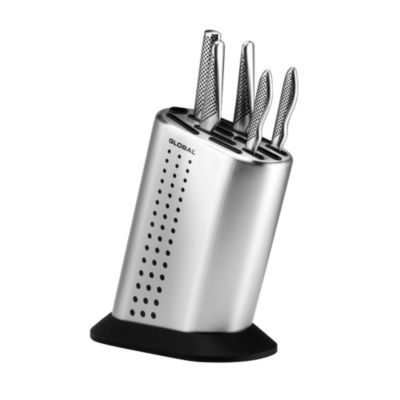 Anyone who's serious about cooking would do well to invest in this knife block, which contains a selection of what are considered by many to be the ultimate in knives. One thousand years ago, Japanese swordsmen mastered the art of sword-making to arm their much-feared Samurai warriors. Continuing in this tradition today, skilled craftsmen still make each knife by hand, and take pride in upholding the exacting quality for which Global have become renowned.These full ...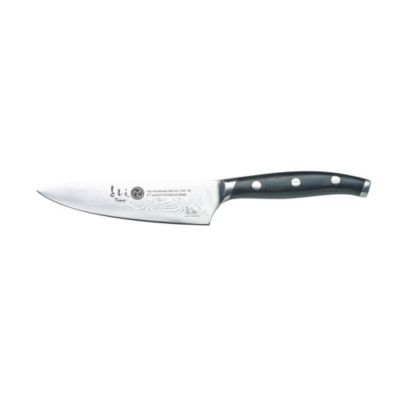 Damascus Japanese Utility Kitchen Knife 13cm Blade
Quick View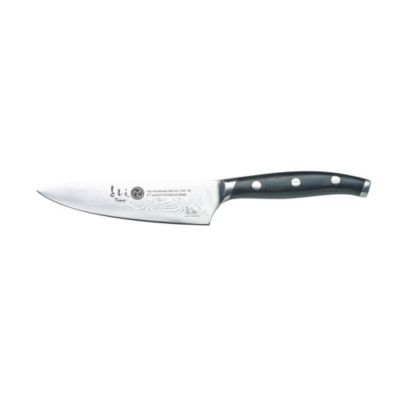 Sharpened using the same techniques as those used to make Samurai swords, Damascus knives undergo a process of lamination where the super-hard carbon steel core is layered with 67 coatings of stainless steel for a distinctive blade that is strong yet flexible with a superior cutting edge. This multi-layering technique is believed to have been discovered in Damascus around 300BC - hence the name - eventually making its way east to be perfected by Japanese ...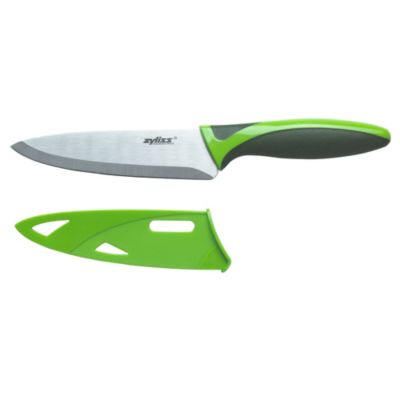 Zyliss® Stainless Steel Utility Kitchen Knife & Sheath 14cm Blade
Quick View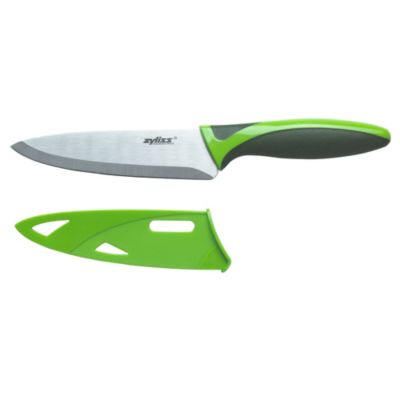 A colourful companion for the Chop Away. With a Japanese stainless steel blade that slices cleanly and efficiently, two-tone handle that's comfortable to use and matching blade guard. 5 year manufacturer's warranty.