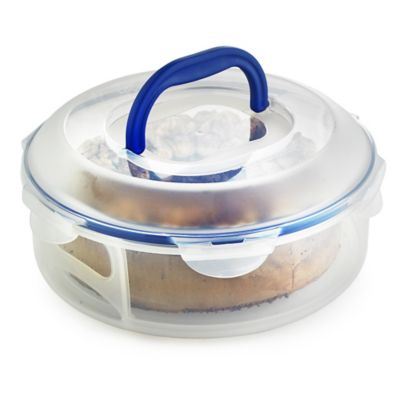 Lock & Lock Cake Carrier Caddy & Clear Lid - Round Holds 25cm Cakes
Quick View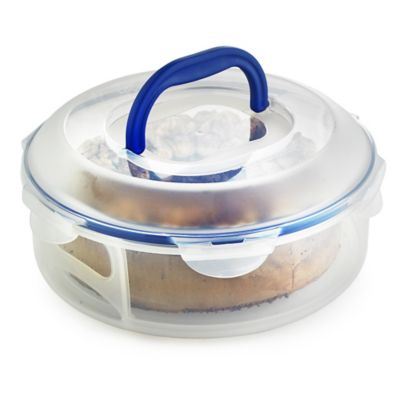 If you often 'bake and take', don't be without this clever airtight cake caddy from Lock & Lock. Carrying a cake, pie, flan or tart up to 25cm (10") Dia., this cake carrier is airtight, to ensure your cakes arrive at their destination fresh and tasting as good as they would in your kitchen.The internal tray has cutting guides for perfect portions and handles which can be laid flat so it's easy to lift your ...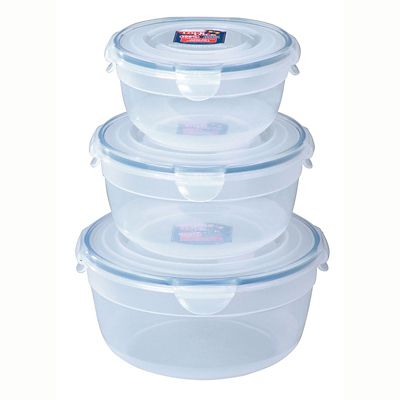 3 Lock & Lock Nesting Mixing Bowls 0.8L, 1.4L & 2.1L Set With Lids
Quick View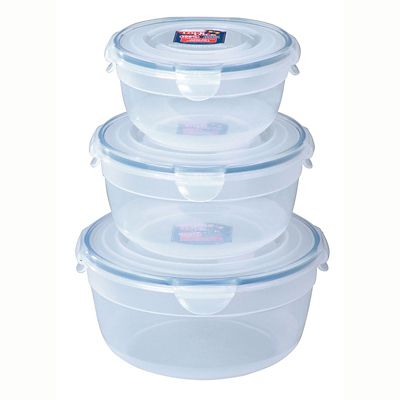 As equally useful around the kitchen as in your picnic basket, these 3 nesting bowls from Lock & Lock are the perfect food storage container for keeping everything from nuts and seeds to packed lunches nice and organised.They can go straight from the freezer to the microwave for reheating, and also feature Lock & Lock's four-clip locking system, ensuring they remain firmly closed and creating 100% airtight and watertight seals.About Lock & LockOnce you've used ...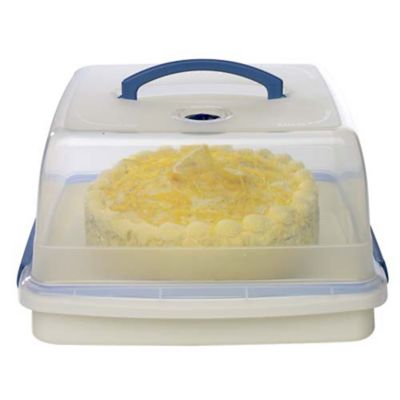 Lock & Lock Cake Carrier Caddy & Clear Lid - Square Holds 28cm Cakes
Quick View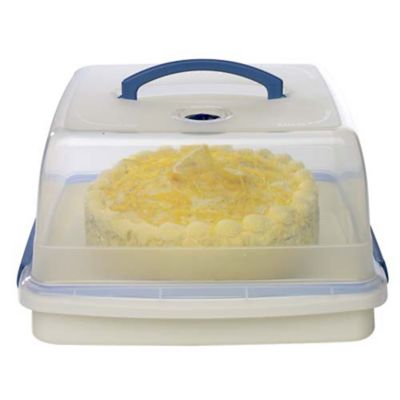 Keep your cake as fresh as the day it was baked with this handy Cake Caddy and Carrier from Lock & Lock.Alongside a secure seal, this roomy container features a special raised base to prevent your home bake from getting a soggy bottom. There's also a date indicator, which proves very useful when storing for longer periods.Please note: this caddy is not airtight.About Lock & LockOnce you've used a Lock & Lock container there will ...