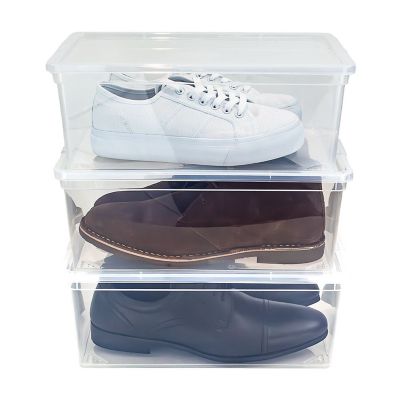 3 Stackable Clear Plastic Shoe Storage Boxes - Size 12 Shoe
Quick View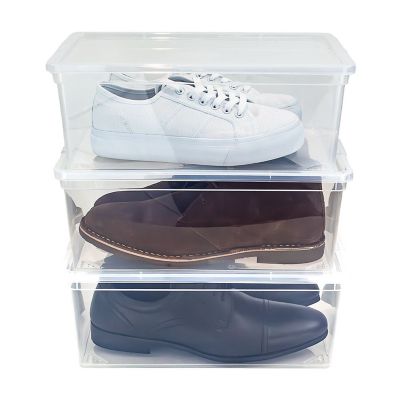 Extra-large to accommodate shoes up to a size 12, these Clear Shoe Boxes are stackable and ensure your shoes are kept neatly and organised, so you know where your favourite pair are when you need them.About Our Stackable Shoe BoxesKeep shoes organised and dust-free with a handy trio of transparent, durable Shoe Boxes, which will bring an end to rummaging through cardboard boxes or piles of footwear. With snap-close lids, these stackable boxes are also ...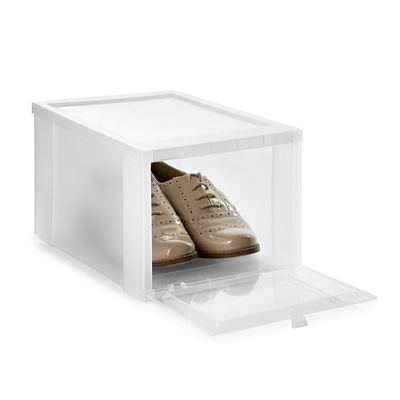 Drop Front Stackable Clear Plastic Shoe Storage Box - Medium
Quick View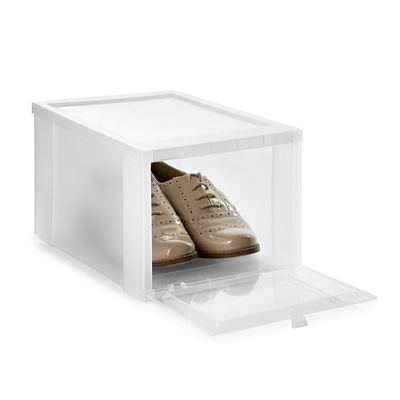 Ideal for storing shoes up to size 8, our clear Drop-Front Shoe Boxes provide convenient access and protect your shoes when you're not wearing them. As the shoe boxes are stackable, they keep your cupboards tidy, too.About Our Drop-Front Shoe BoxesEven when they're neatly stacked up, these Drop-Front Shoe Boxes provide easy access to your sling-backs or desert boots, as well as showing a clean pair of heels to dust. These shoe boxes are suitable ...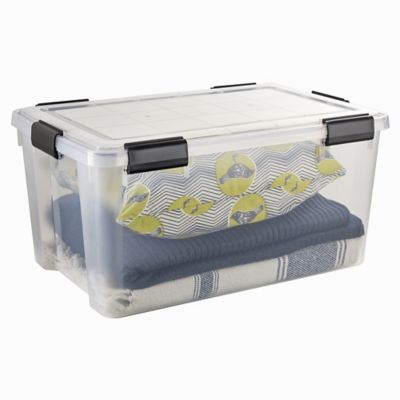 50 Litre Ultimate Weatherproof Storage Box
Quick View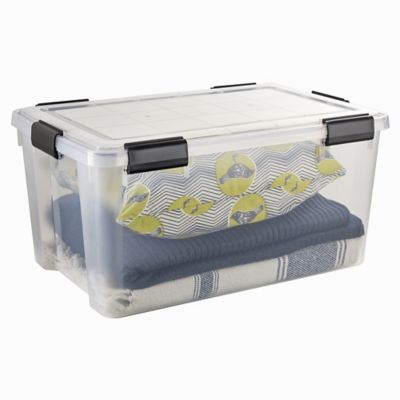 Clear-sided so you can see what's stored within, this sturdy storage box makes a great home for all kinds of things that need to be stashed away for another day and, being airtight and damp-proof thanks to a rubber seal, it's perfect for sheds, garages and loft storage.Stackable, it fastens with six rugged clips and, with plenty of space inside for bulky garden cushions and toys, is superb for storing anything that needs to be ...