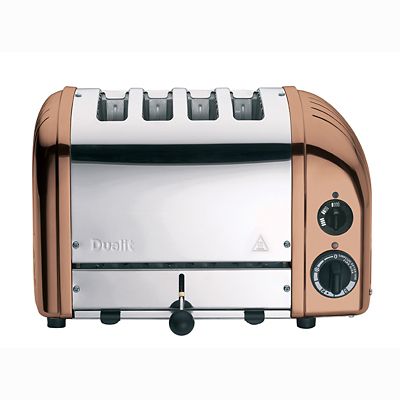 Dualit Classic Copper 4 Slice Toaster 47450
Quick View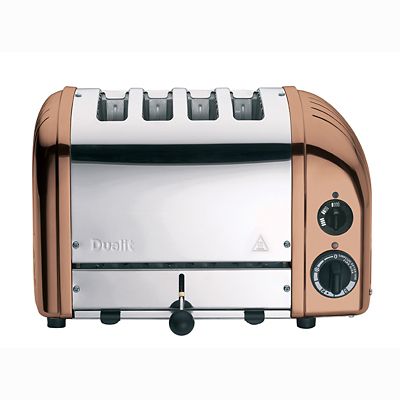 Designed to suit the demands of commercial kitchens, and loved by toast connoisseurs everywhere, the shape and glorious good looks of Dualit's multi-patented 4-slot Classic Copper Toaster have remained largely unchanged since their earliest days - after all, why change a good thing? But they have brought it up to date with copper end panels that will complement many kitchensArmour Plated ProHeat ElementsThe super-efficient, armour-plated elements in this toaster are patented and ...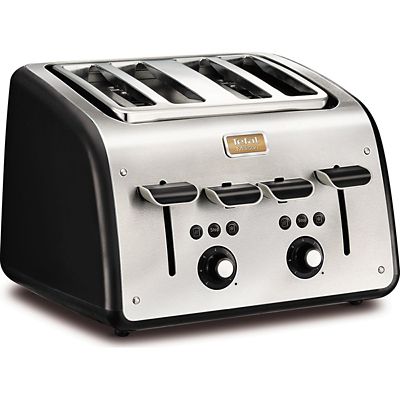 Tefal® Maison 4 Slice Toaster Black TT7708UK
Quick View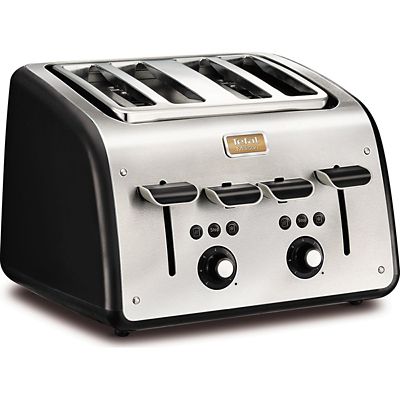 With its stylish satin black sides and brushed stainless steel panel, Tefal's 4-slot Maison toaster has a unique sloped frontage so it's a really attractive, practical addition to your worktop especially when toasting round after round for busy family breakfasts. Toasting Settings You can toast two shades of brown at a time as each pair of slots has separate 7-level controls for browning, as well as defrost and cancel buttons. There's also a reheat button ...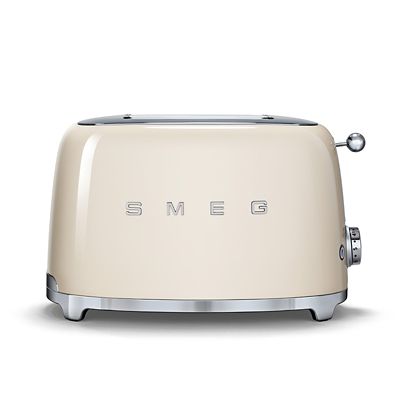 Smeg 50s Retro 2-Slice Toaster Cream TSF01CRUK
Quick View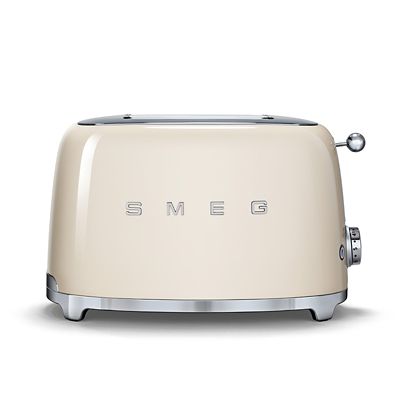 Serving up a slice or two in beautiful retro style, this curvaceous cream 2-slice Smeg Toaster has its shiny stainless steel feet firmly in the 1950s, but features all the clever little touches that you'd expect from the design experts at Smeg.VersatileTwo extra-wide slots let you toast everything from 'normal' bread to muffins and crumpets, with a separate bagel setting to perfectly brown a closer crumb. There are six brown settings so you can make ...