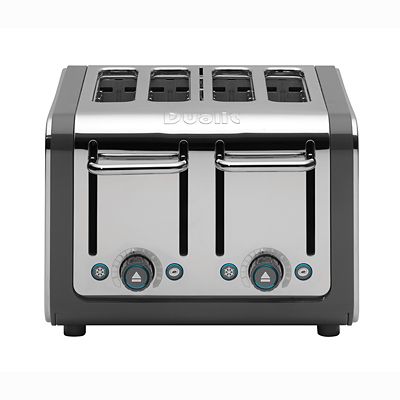 Dualit Architect 4 Slice Toaster 46526
Quick View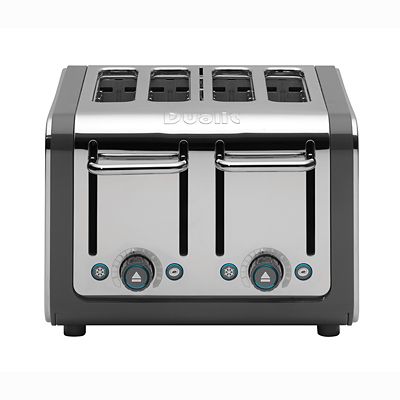 Finished in modern stainless steel, with dark grey accents, the Dualit 4-Slice Architect Toaster makes an aesthetically pleasing addition to any kitchen worktop. Not just good looking though, it is also packed with handy features to ensure you get the perfect golden slice of toast every time. What else would you expect from the toast enthusiasts at Dualit?. Perfect Toast TechnologyFeaturing Dualit's patented Perfect Toast Technology, this toaster senses the temperature of its ...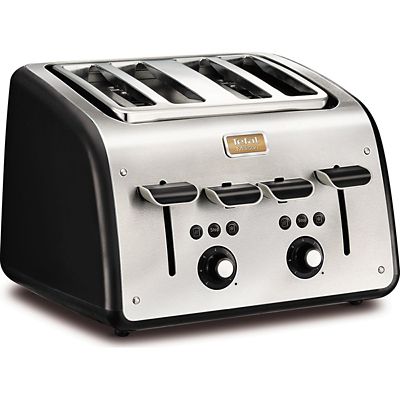 Tefal® Maison 4 Slice Toaster Black TT7708UK
Quick View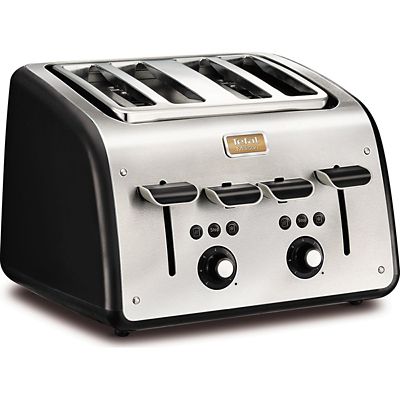 With its stylish satin black sides and brushed stainless steel panel, Tefal's 4-slot Maison toaster has a unique sloped frontage so it's a really attractive, practical addition to your worktop especially when toasting round after round for busy family breakfasts. Toasting Settings You can toast two shades of brown at a time as each pair of slots has separate 7-level controls for browning, as well as defrost and cancel buttons. There's also a reheat button ...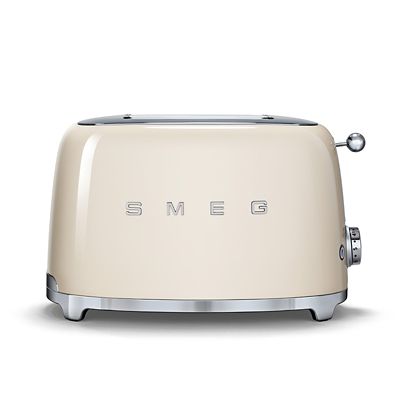 Smeg 50s Retro 2-Slice Toaster Cream TSF01CRUK
Quick View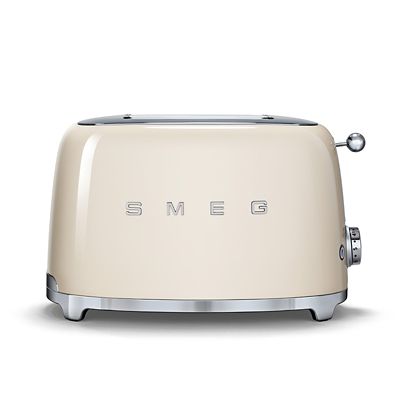 Serving up a slice or two in beautiful retro style, this curvaceous cream 2-slice Smeg Toaster has its shiny stainless steel feet firmly in the 1950s, but features all the clever little touches that you'd expect from the design experts at Smeg.VersatileTwo extra-wide slots let you toast everything from 'normal' bread to muffins and crumpets, with a separate bagel setting to perfectly brown a closer crumb. There are six brown settings so you can make ...