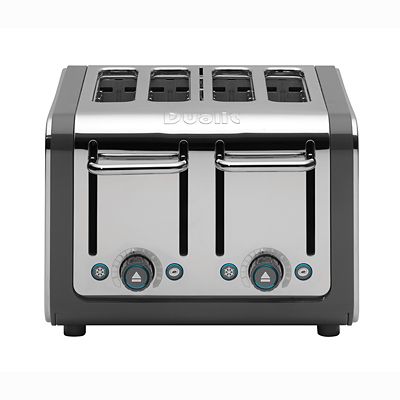 Dualit Architect 4 Slice Toaster 46526
Quick View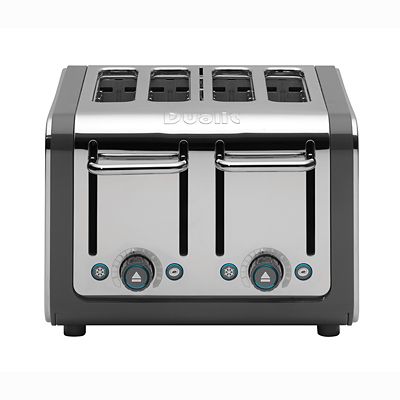 Finished in modern stainless steel, with dark grey accents, the Dualit 4-Slice Architect Toaster makes an aesthetically pleasing addition to any kitchen worktop. Not just good looking though, it is also packed with handy features to ensure you get the perfect golden slice of toast every time. What else would you expect from the toast enthusiasts at Dualit?. Perfect Toast TechnologyFeaturing Dualit's patented Perfect Toast Technology, this toaster senses the temperature of its ...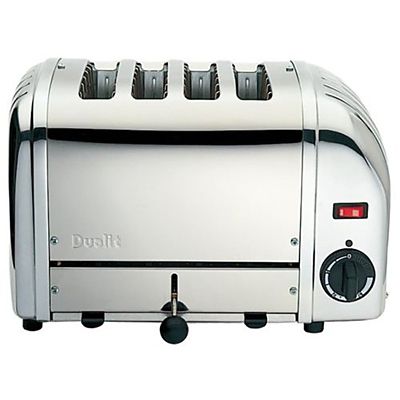 Dualit 4 Slot Vario Classic Toaster 40378
Quick View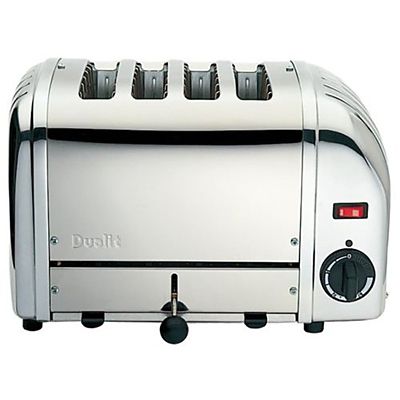 A toaster worth raising a toast to! We're proud to stock the best of the Dualit range, and their Vario Classic 4-Slice Toaster is a dream come true in the world of toasting. Polished to a fine shine, its classic shape and glorious looks have remained largely unchanged since their earliest days - after all, why change a good thing? Hand built in the UK, its heavy-duty construction will never let you down, and we've ...