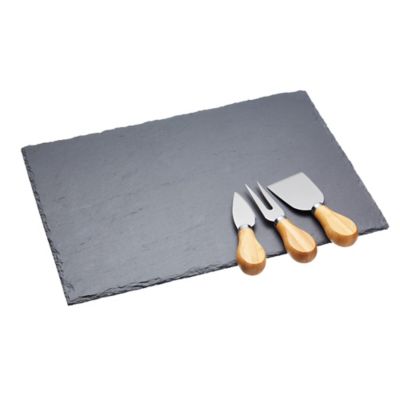 Artesa Cheese Platter & Knife Set
Quick View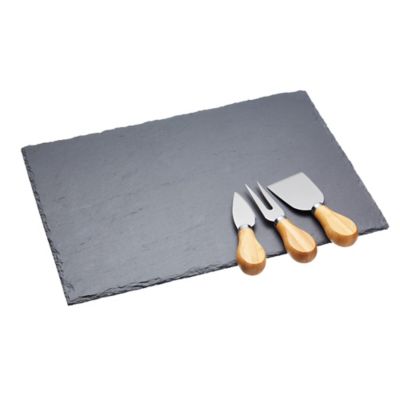 The stylish and convenient way to serve your favourite hard and crumbly cheese, the Artesa Cheese Platter and Knife Set includes a modern-styled serving platter and differently-shaped knives for your favourite cheese.Made from slate, the contemporary cheeseboard is sure to bring a touch of sophisticated style to your next dinner party. Perfectly complemented by the wooden cheese knives with stainless steel blades, designed to easily tackle your favourite harder and crumbly cheeses, this set ...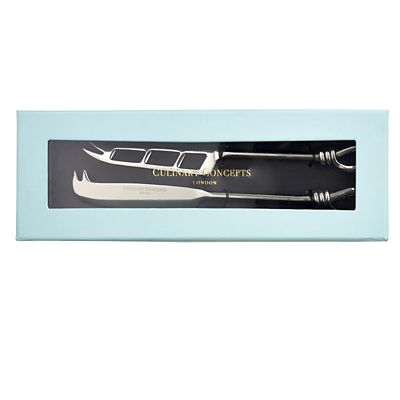 Culinary Concepts Hard and Soft Cheese Knife Duo
Quick View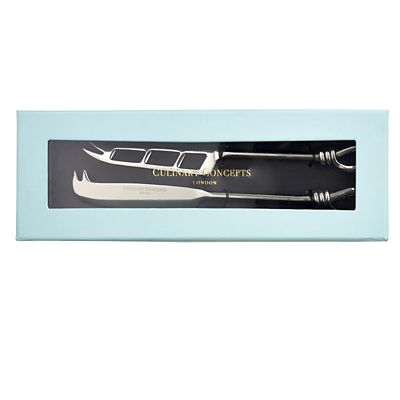 Slice and serve all types of cheese, from cheddar to Caerphilly to Camembert, with a little more flair using this mirror-polished stainless steel Culinary Concepts Hard and Soft Cheese Knife Duo.Blades to SuitThe solid-bladed knife tackles all types of hard cheese easily, while the soft cheese knife blade has holes along its length, helping you cut soft cheeses like Brie and Camembert with minimal sticking. Both blades end in double prongs, perfect for safe transfer ...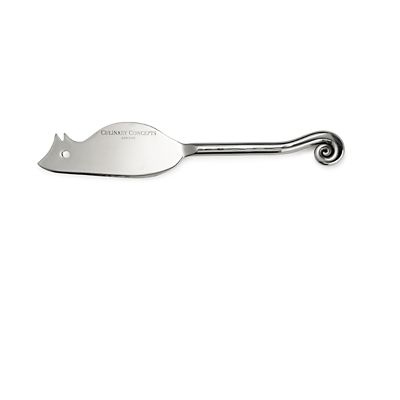 Culinary Concepts Mouse Cheese Knife
Quick View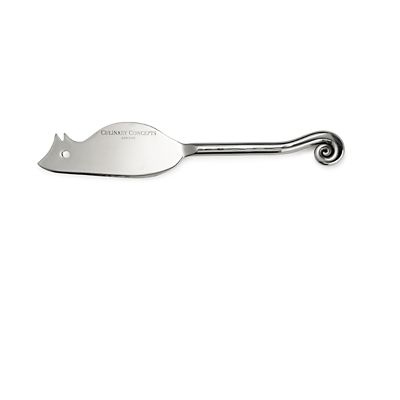 You won't need to worry about this little mouse stealing a nibble of the cheese, he's quite content to simply slice and serve, thank you very much.An adorable way to add a bit of character to your cheese and cracker selection, this cute little Mouse Cheese Knife is made by skilled artisans, hand-forged from quality stainless steel and polished to a high shine. With a curly tail for a handle, he promises not to make ...