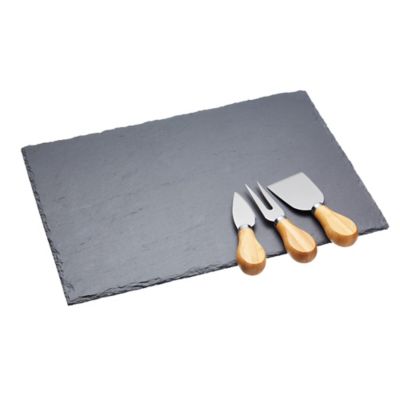 Artesa Cheese Platter & Knife Set
Quick View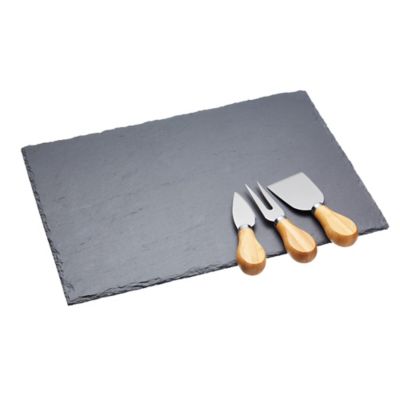 The stylish and convenient way to serve your favourite hard and crumbly cheese, the Artesa Cheese Platter and Knife Set includes a modern-styled serving platter and differently-shaped knives for your favourite cheese.Made from slate, the contemporary cheeseboard is sure to bring a touch of sophisticated style to your next dinner party. Perfectly complemented by the wooden cheese knives with stainless steel blades, designed to easily tackle your favourite harder and crumbly cheeses, this set ...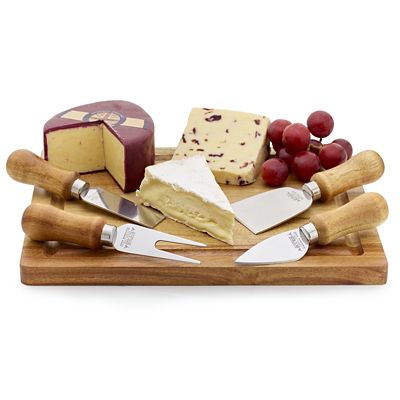 Artesa Cheeseboard and Knife Set
Quick View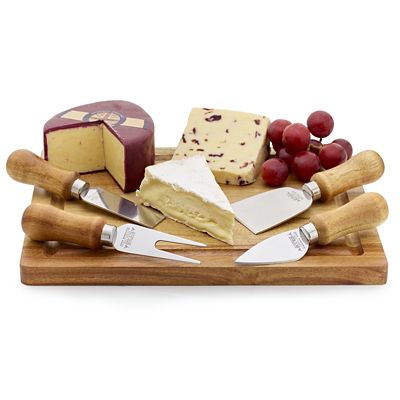 Perfect for any cheese lover, or enthusiastic entertainer, the Artesa Cheeseboard and Knife Set includes a beautiful acacia wood cheeseboard and four stylish knives perfect for hard, soft, and crumbly cheese, sure to keep everyone satisfied.With stainless steel blades perfectly contrasting the wooden handles and board, this cheese knife and board set matches rustic style with modern elegance for a beautiful finish. With curvaceously-designed handles, not only are these knives stylish but ...