Lightweight Cast Aluminium 20cm Round Casserole Grey with Lid
Quick View
Perfect for casseroles, curries and more, this medium-sized Cast Aluminium Round Casserole Dish is so much easier to handle than a heavy cast-iron one, but just as much at home on your hob, oven or dining table. Strong but lightweight, the aluminium construction not only makes this attractive cooking pot easy to lift, but also guarantees quick and even heat distribution. With comfortable carry handles on the sides of the pan, a secure lid with ...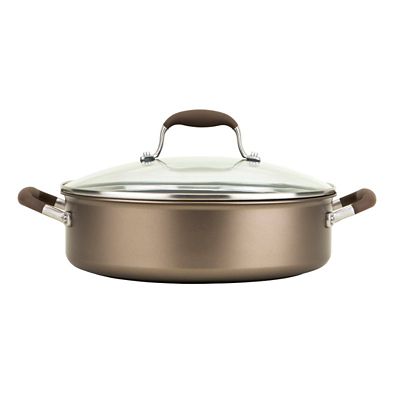 Anolon Advanced 28cm Glass-Lidded Shallow Casserole Umber
Quick View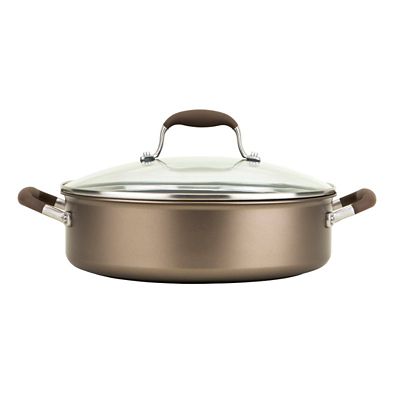 Everybody loves a warming and wholesome home-made casserole and this 28cm Anolon Advanced Shallow Casserole Dish will make it easier than ever to cook up all the family favourites. With a core of hard-anodised aluminium for really even, fast heat distribution and three layers of non-stick to ensure nothing gets stuck to make clean-up really easy, you can also pop it the oven up to 200°C and the large, SureGrip handles make it easy to ...