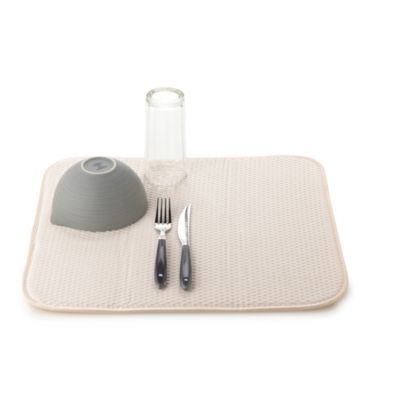 Diamond Dish Drying Mat For Glasses and Cups - Cream
Quick View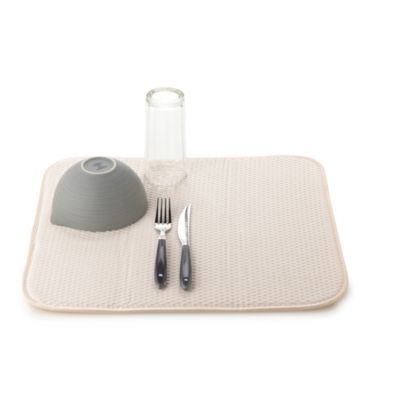 Cushion your delicate dishes and stemware on this highly-absorbent cream, microfibre Diamond Dish Drying Mat and it will quickly wick away any moisture - so much more effective than spreading a tea towel beside your sink. The perfect solution to an overflowing dish rack, the Diamond drying mat keeps your countertop much drier and also dries much more rapidly after use ready to be used with the next batch of washing up. Machine washable polyester. ...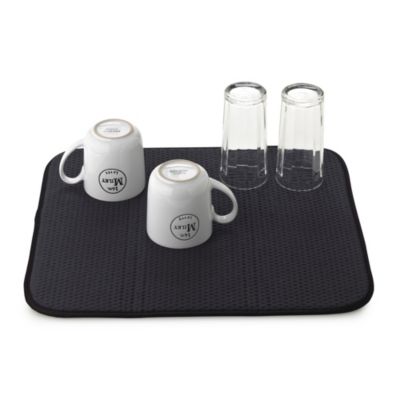 Diamond Dish Drying Mat For Glasses and Cups - Black
Quick View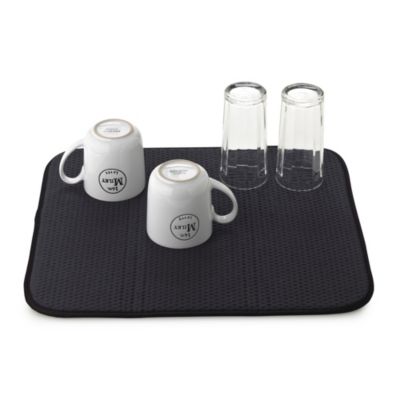 If you struggle to find enough space on your draining rack for delicate glassware, this smart black microfibre Diamond Dish Drying Mat may be the answer. Much more effective than a tea towel spread on your countertop, the microfibre surface wicks moisture away really quickly to dry your extra washing up easily without soaking your surfaces. What's more, the mat itself is quick-drying, too, so it's ready to use again when you need it. Machine ...