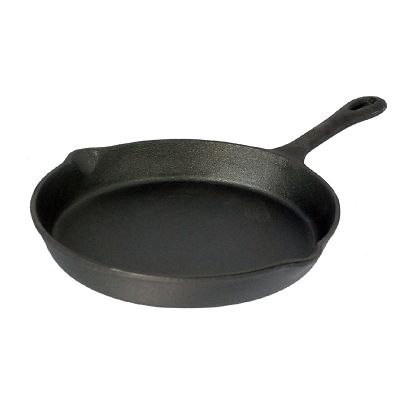 Lodge Mini Skillet Frying Pan 17cm
Quick View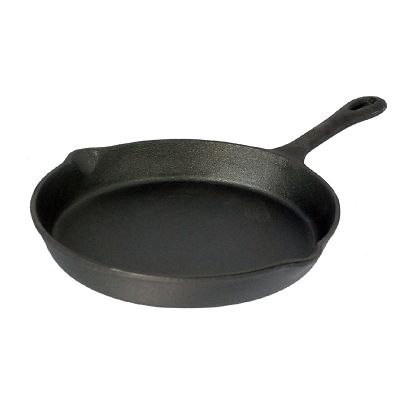 Whether frying an egg, a tortilla or steak for one, toasting spices or stir-frying a portion of vegetables, Lodge's mini 17cm Cast Iron Frying Pan comes pre-seasoned and performs superbly. Not just for all the usual savoury creations made in skillets, you can also use it to rustle up sweet treats such as fruit crumbles and gooey chocolatey cookies. And no matter how messy your cooking turns out to be, it's a breeze to clean ...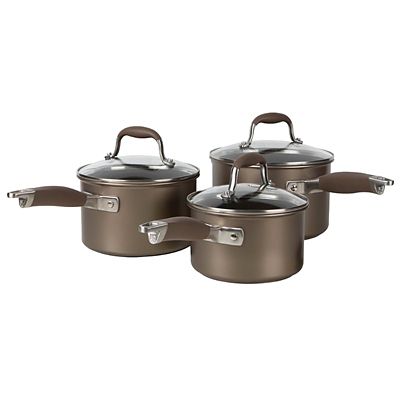 Anolon Advanced 3-Piece Glass-Lidded Saucepan Set Umber
Quick View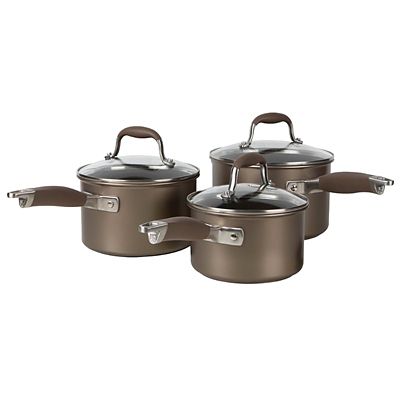 You'll want to keep the stunning bronzed pans of this 3-piece Anolon Advanced Saucepan Set close at hand on your kitchen counter - and not only for their eye-catching good looks. Triple non-stick-coated, fully dishwasher safe and made from heavy-duty anodised aluminium for optimum performance, they also come with a lifetime guarantee so you can use them with confidence day in, day out for all your stove-top creations. 16cm Saucepan for sauces and side portions ...