Lakeland My Kitchen 24 and 28cm Frying Pan Set
Quick View
A handy, great-value pair of My Kitchen Frying Pans that are ideal for sizzling steaks, super stir-fries, scrumptious omelettes and all your other everyday frying needs. Perfect if you're setting up home, buying a house-warming present or equipping a student for university, they are made from aluminium for even heat distribution, feature a heavy-duty non-stick coating and riveted handles for extra strength. And they can also go in the dishwasher for easy cleaning.Even HeatingMade from ...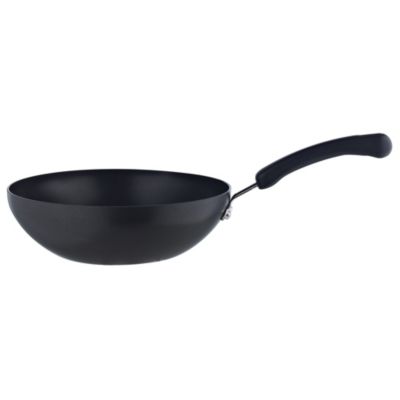 Lakeland 26cm Non-Stick Stirfry Pan
Quick View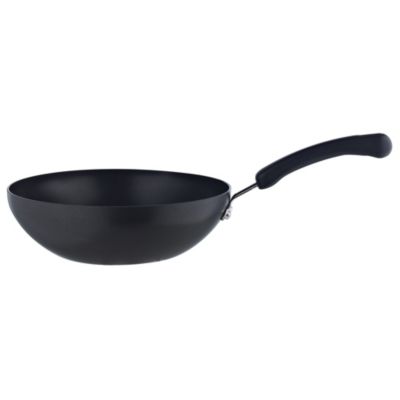 With a heavy duty non-stick coating, the 26cm Stir-Fry Pan from our range of non-stick pans is the perfect wok for cooking up sizzling stir-fries in no time at all. Also great for steaming veg and other foods, it is the perfect, versatile frying pan for a wide range of favourites to keep you satisfied meal after meal.About Lakeland Non-Stick PansMade from aluminium with a stainless steel base, the heavy-duty non-stick on these frying pans ...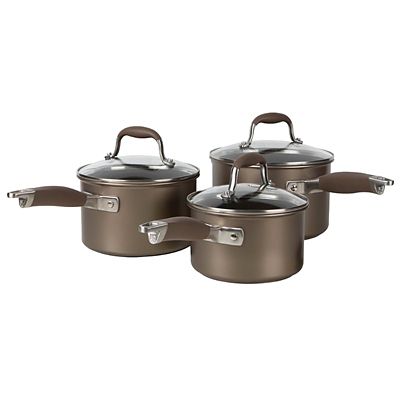 Anolon Advanced 3-Piece Glass-Lidded Saucepan Set Umber
Quick View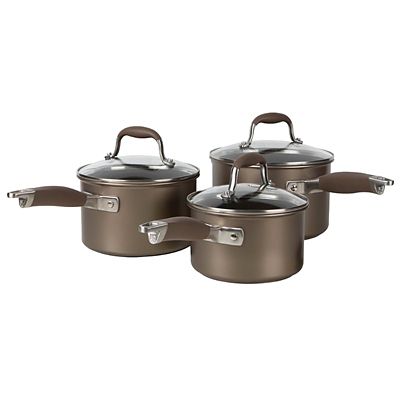 You'll want to keep the stunning bronzed pans of this 3-piece Anolon Advanced Saucepan Set close at hand on your kitchen counter - and not only for their eye-catching good looks. Triple non-stick-coated, fully dishwasher safe and made from heavy-duty anodised aluminium for optimum performance, they also come with a lifetime guarantee so you can use them with confidence day in, day out for all your stove-top creations. 16cm Saucepan for sauces and side portions ...