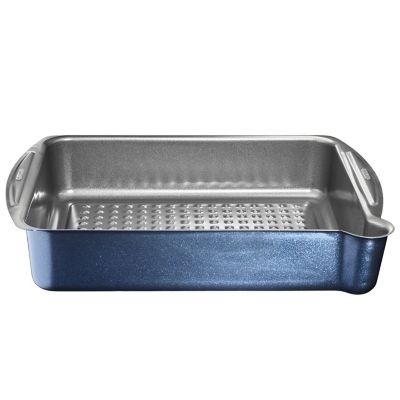 Lakeland Large Roasting Tin with Pouring Lip
Quick View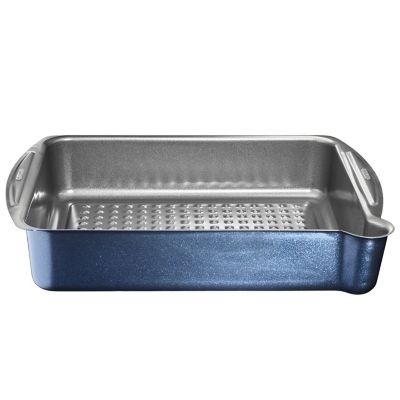 Large enough to cook a roast for the whole family - together with all the accompanying vegetables - this fantastic quality roasting tin offers even cooking, exceptional food release and can go in the dishwasher for easy cleaning. What's not to love?Quality Made from 1mm thick heavy-duty carbon steel, it's thicker than most others you can buy and will never warp, bend or twist. The double layer of Quantum 2 professional non-stick makes food release ...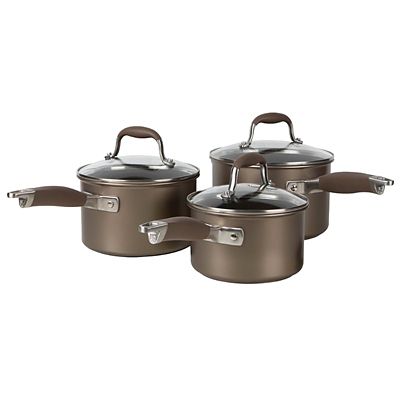 Anolon Advanced 3-Piece Glass-Lidded Saucepan Set Umber
Quick View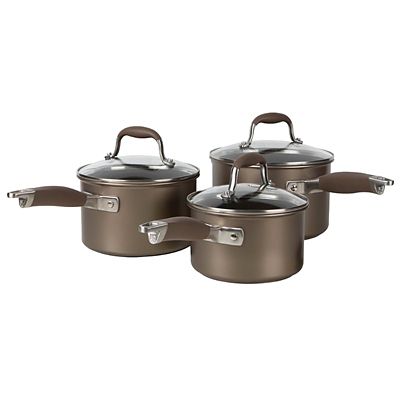 You'll want to keep the stunning bronzed pans of this 3-piece Anolon Advanced Saucepan Set close at hand on your kitchen counter - and not only for their eye-catching good looks. Triple non-stick-coated, fully dishwasher safe and made from heavy-duty anodised aluminium for optimum performance, they also come with a lifetime guarantee so you can use them with confidence day in, day out for all your stove-top creations. 16cm Saucepan for sauces and side portions ...