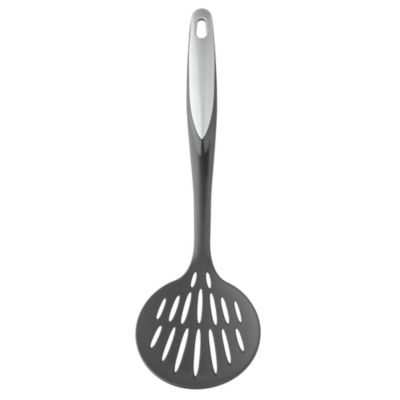 Lakeland Nylon Cooking Utensils - Skimming Spoon
Quick View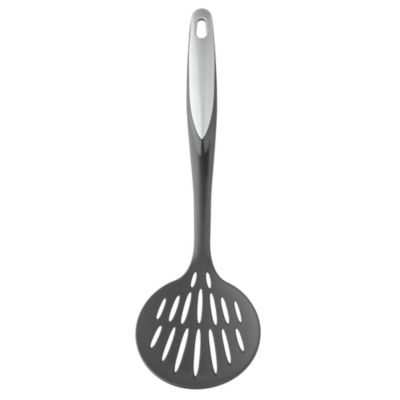 This wide, flared Nylon Skimming Spoon is the perfect size for lifting unwanted froth or surface scum off the top of your jam pan or floating fat from the top of a batch of stock or soup. Lightweight and comfortable to hold, it's really easy to control precisely and there's an integrated stand on the back of the handle so you can rest it safely on your worktop and the head will stay raised. Non-stick ...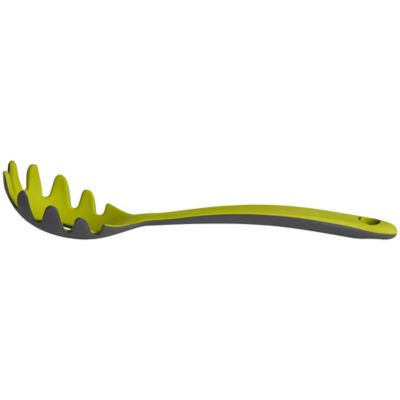 PREPR Green & Grey Silicone Spaghetti Spoon
Quick View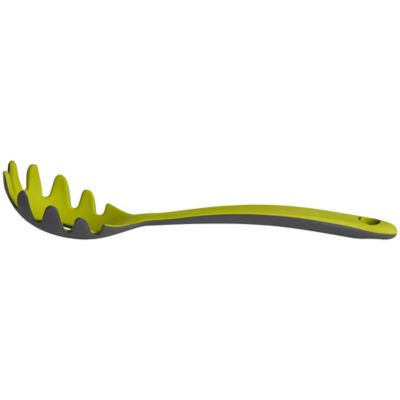 Now available as part of our money-saving PrepR Kitchen Utensils Bundle.In smart, contemporary charcoal and green, PrepR's Silicone Spaghetti Spoon has toothed edges that make it idea for lifting and straining long strands of spaghetti, courgetti and noodles. As with the rest of PrepR's products, it is finished in stylish charcoal and green silicone, which is safe to use on non-stick coated surfaces and has a soft-grip handle for comfortable use.Heat resistant up to 220°C, ...