Robert Welch Signature 17cm Meat Carving Fork in Gift Box
Quick View
The perfect partner to their Signature Carving Knife, the fully forged Robert Welch Signature 20cm Carving Fork is made from robust German stainless steel with a full tang for extra strength. Ideal for holding meat and poultry steady whilst carving or for lifting and turning joints during cooking, it also comes gift-boxed, making it the ideal present for any Sunday roast-loving friends. About Robert Welch Signature KnivesDeveloped with professional chefs, and combining their eye for ...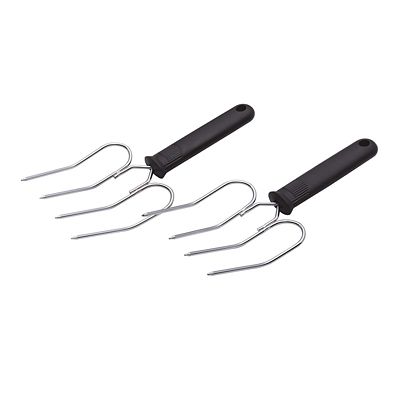 KitchenCraft Meat Lifting Forks
Quick View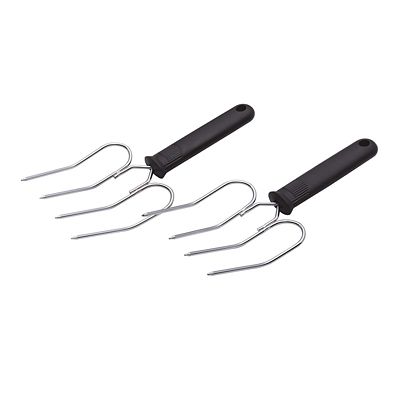 The quick and safe way to transfer hot joints of meat and roast poultry from your roasting tray, casserole dish or slow cooker to a carving board or serving dish, this pair of stainless steel Meat Lifting Forks are strong enough to handle any size of roast. Hard-wearing, with insulated, easy-grip handles for a comfortable grip, the four strong prongs will help you lift and hold a joint of meat or poultry securely and you ...