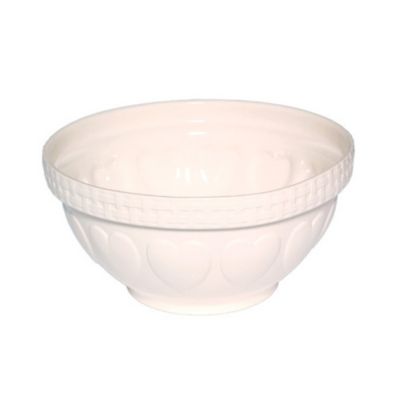 Mason Cash Romantic Hearts Cream Mixing Bowl 4.3L
Quick View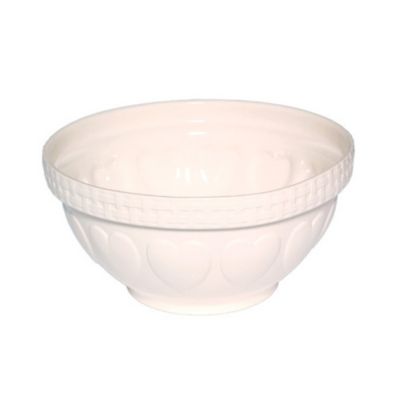 With more than touch of vintage charm, the Mason Cash Romantic Hearts Cream Mixing Bowl combines their iconic shape with a charming embossed hearts detailing around the outside - guaranteed to be adored by any budding baker.Made from glazed stoneware, this mixing bowl has all the quality we have come to love about Mason Cash's products. It is heavy enough to withstand all the beating, mixing and kneading you could possible want to do, and, ...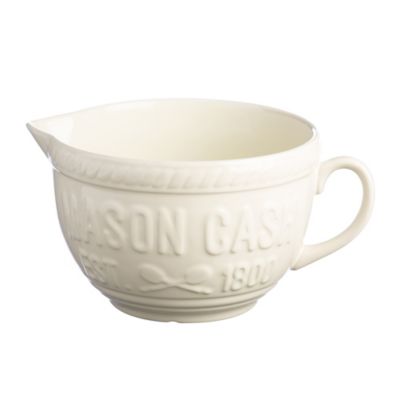 Mason Cash Varsity Cream Jug Batter Bowl 2L
Quick View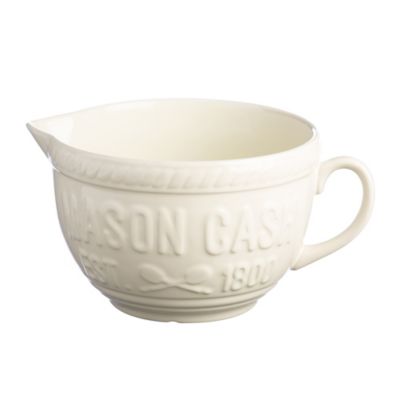 Wide-topped and with a stylish, university-inspired design, the Mason Cash Varsity Batter Bowl is ideal for serving up a batch of crêpes and pancakes.With its wide mouth and generous 2 litre capacity, this jug is ideal for whisking airy batters in, while the spout makes it perfect for pouring directly into a frying pan for quick and easy pancakes. Finished in a classic shade of cream, and with Mason Cash's Varsity-styling embossed into the side, ...