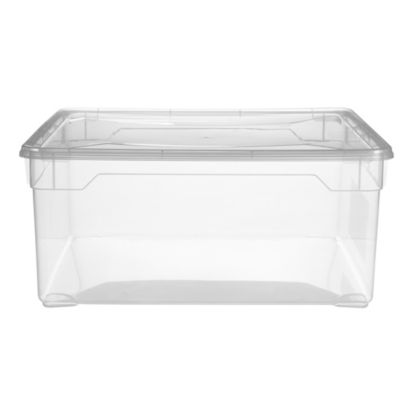 Clearview Stackable Clear Plastic Shoe Storage Box & Lid 18L
Quick View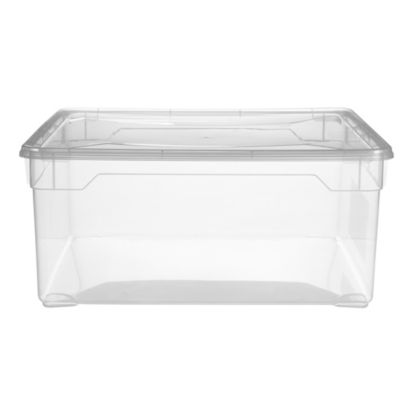 Very few of us have enough room in our cupboards, wardrobes and drawers to store the myriad of clothing we seem to accumulate over the years. But now, thanks to this large 18 Litre Clear Storage Container, it is easier than ever to keep all of your clothes, accessories, bedding and shoes neat and organised.Space-saving and durable, this container has a snap-close lid and lets you see the contents at a glance. Conveniently stackable, it ...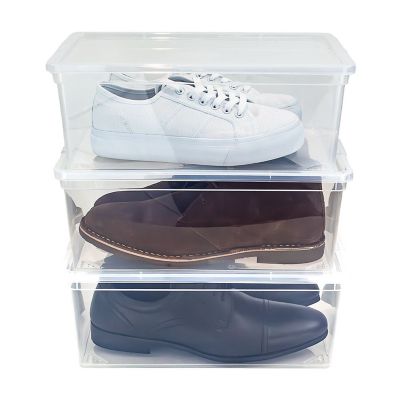 3 Stackable Clear Plastic Shoe Storage Boxes - Size 12 Shoe
Quick View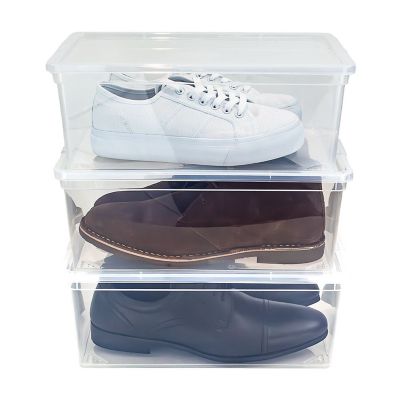 Extra-large to accommodate shoes up to a size 12, these Clear Shoe Boxes are stackable and ensure your shoes are kept neatly and organised, so you know where your favourite pair are when you need them.About Our Stackable Shoe BoxesKeep shoes organised and dust-free with a handy trio of transparent, durable Shoe Boxes, which will bring an end to rummaging through cardboard boxes or piles of footwear. With snap-close lids, these stackable boxes are also ...