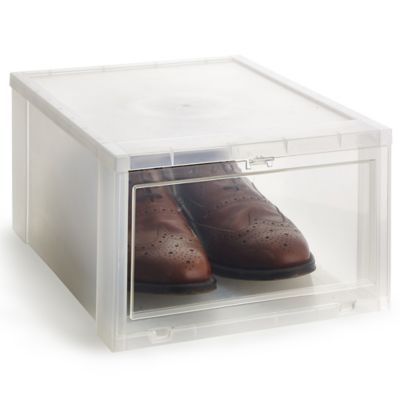 Drop Front Stackable Clear Plastic Shoe Storage Box - Large
Quick View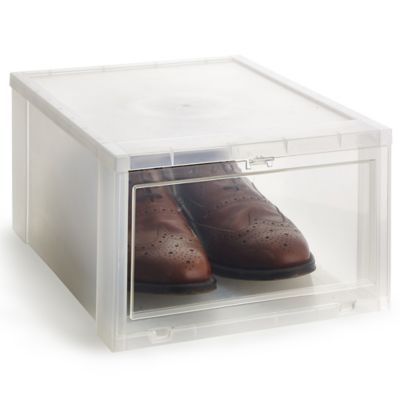 Even when they're neatly stacked up, these Drop-Front Shoe Boxes provide easy access to your sling-backs or desert boots, as well as showing a clean pair of heels to dust. These shoe boxes are suitable for shoes up to size 12 and due to the see through front you can easily see what is in the box without having to open it. Made from polypropylene for strength and durability.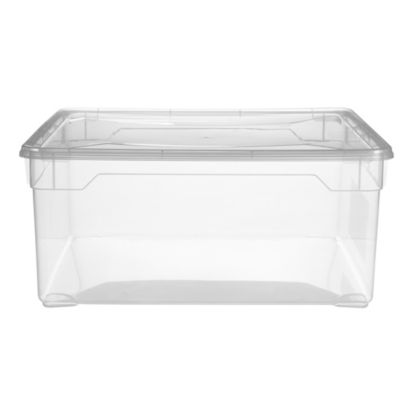 Clearview Stackable Clear Plastic Shoe Storage Box & Lid 18L
Quick View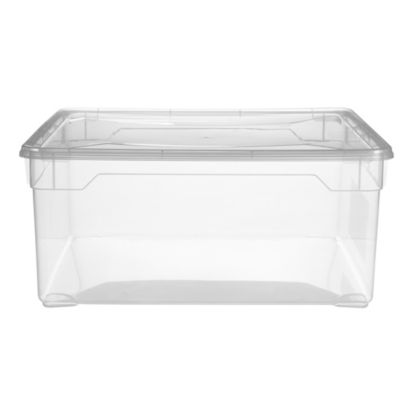 Very few of us have enough room in our cupboards, wardrobes and drawers to store the myriad of clothing we seem to accumulate over the years.We've found a stackable, space saving range that will solve any storage problem, and at a very reasonable price.Made from clear polypropylene for instant viewing, with a durable construction and snap-close lids. Start collecting them now!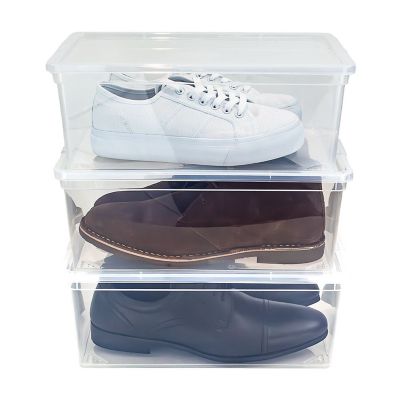 3 Stackable Clear Plastic Shoe Storage Boxes - Size 12 Shoe
Quick View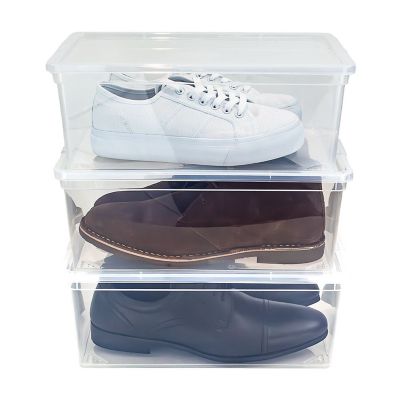 Keep shoes organised and dust-free with this handy trio of transparent, durable shoe boxes - no more rummaging through cardboard boxes or piles of footwear. With snap-close lids, these stackable boxes are also ideal for belts, scarves and other accessories. Holds pairs up to size 12.