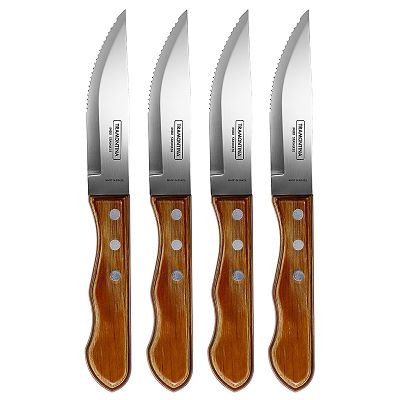 Tramontina Churrasco 4 Steak Knives
Quick View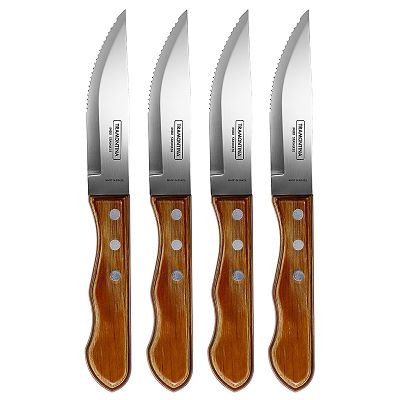 Road-tested in steakhouses and rodizios around the world, these jumbo steak knives from Tramontina's Churrasco range are sure to cut the mustard at any dinner party or barbecue. Your guests will appreciate their comfortable, sculpted handles and super-sharp serrated stainless steel blades whether you're eating steak or pizza. And you can just pop them into the dishwasher at the end of the evening which makes clearing up a little easier. Specially treated polywood handles, that ...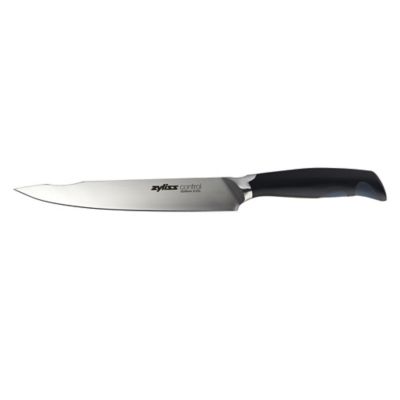 Zyliss Control 20cm Carving Knife
Quick View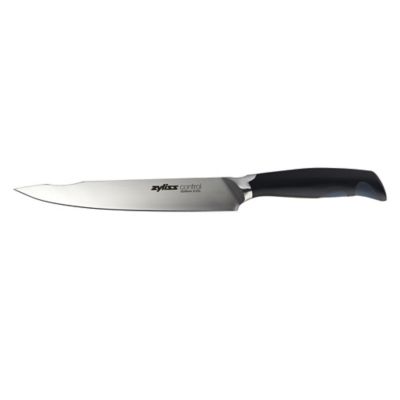 With a super-sharp 20cm stainless steel blade, this beautifully balanced and comfortable knife offers precise, effortless slicing when carving the Sunday roast or cold hams, and is dishwasher safe so clean-up's easy too. About the range Designed to offer optimum control and balance for all your chopping and slicing tasks, these superb quality German stainless steel knives are a joy to use. Patented touchpoints on the handles and finger indents on the blades ensure precision, ...