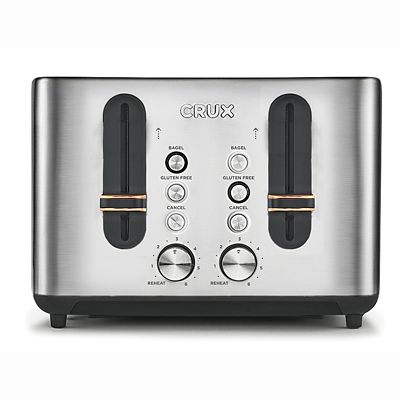 CRUX 4-Slice Toaster Stainless Steel CRUX007
Quick View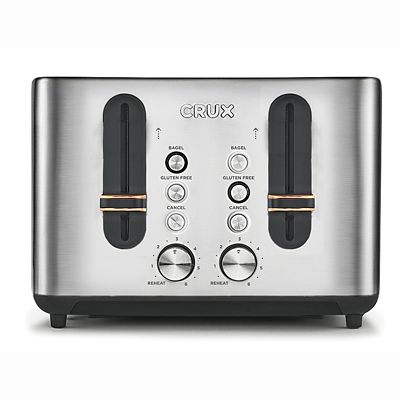 People are particular about their toast, and that's why CRUX's 4-Slice Toaster is so particular about getting your favourite snack exactly right, whether you're a fan of white bread, brown bread, gluten-free or bagels. Versatile With four generously wide slots that easily accommodate bagels and crumpets, 6 browning settings and cancel and reheat functions, CRUX's stainless steel toaster is a great grilling all-rounder. But what really sets it apart from the crowd is ...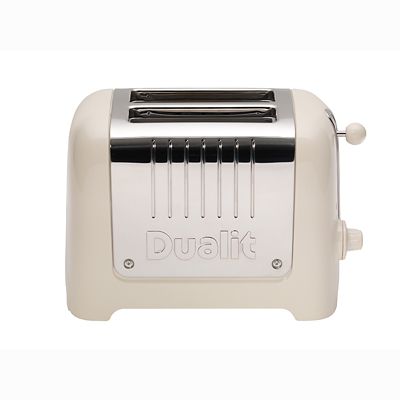 Dualit® Canvas White 2-Slice Toaster 26213
Quick View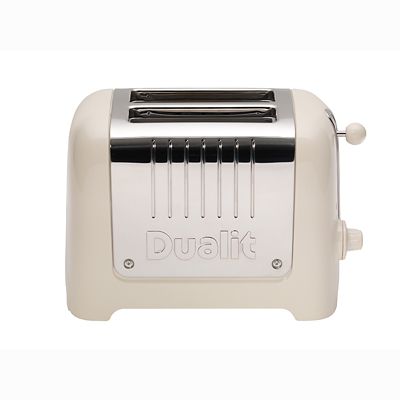 In a lovely canvas shade of white, this toaster is a bit more mellow than starker white or cream toasters out there. However, being made from toast-enthusiasts, Dualit, you can be sure this toaster is packed with features to give you that perfect crunchy slice of toast with minimum effort. Peek and Pop FunctionWe have all been there. Stopping the toast cycle only to find your slice needs a little bit longer, and then overdoing ...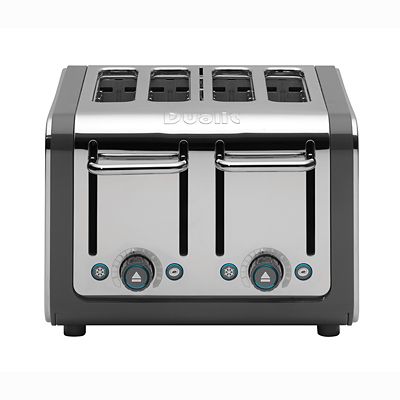 Dualit Architect 4 Slice Toaster 46526
Quick View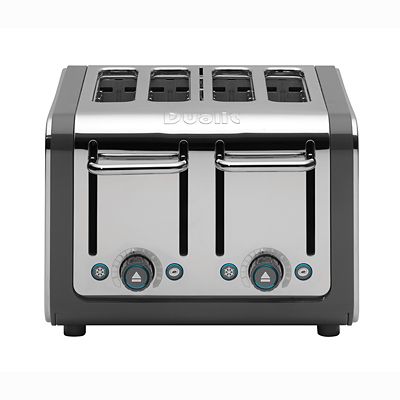 Finished in modern stainless steel, with dark grey accents, the Dualit 4-Slice Architect Toaster makes an aesthetically pleasing addition to any kitchen worktop. Not just good looking though, it is also packed with handy features to ensure you get the perfect golden slice of toast every time. What else would you expect from the toast enthusiasts at Dualit?. Perfect Toast TechnologyFeaturing Dualit's patented Perfect Toast Technology, this toaster senses the temperature of its ...