Baking Parchment Mini Roll
When baking look no further than our non-stick, quick release silicone paper.
It will withstand temperatures up to 230℃, and there's no need to grease your tin or paper. It can even be wiped clean and reused.
Cat Ref: SKU 5513
10cm x 25m (4" x 82').
Freezer safe
Microwave safe
Oven safe
Currently unavailable
£3.49
Currently unavailable
Customer Reviews - Baking Parchment Mini Roll
Showing 3 of 14 reviews See all reviews
"This is great, such a time saver!"
by Niamh
I'm so glad that I discovered this a while ago, it really saves me so much time. I have marked my worktop with the various lengths required for different sized tins, so I just unroll to the required length & off I go!
There is one gadget that I may have dreamed up but I wish you sold or could design it...something like a roller-version of a paper punch...to cut the small snips required along the edge of the parchment paper to ensure it folds neatly inside the bottom of the cake tin (I'm sure there's a proper term for this but I can't think of it now). I imagine slotting one end of the paper into the cutter & just pulling it through to snip all along your edge.
This gadget would save me so much time & hassle.

"so simple yet brilliant!"
by Amy
I always complain that parchment should come in narrow rolls to save me cutting strips off a standard roll - then I saw this! Its also great when you only want a small piece at a time. I don't just use it for baking. I use it for dividing portions of things I am storing or freezing and its good for making chocolates/icing designs on

"Fab"
by Glynis
Bought some of this and it is honestly the best thing since sliced bread. Save sooo much time, no more cutting large parchment in half thanks Lakeland!

Can we also suggest
From £5.99
£5.59
From £4.49
From £3.29
£3.99
Related Products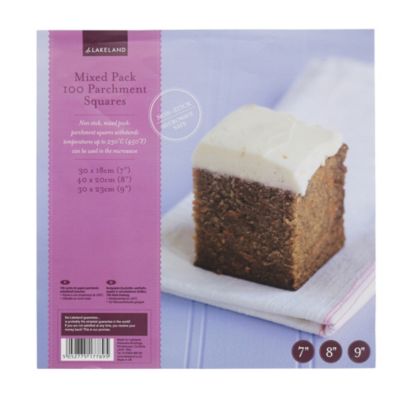 Mixed Pack. Cat Ref: SKU 17789 30 x ...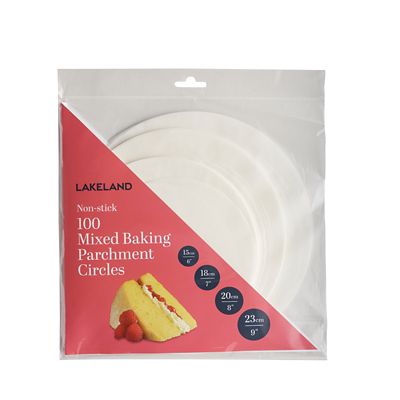 When baking look no further than our non ...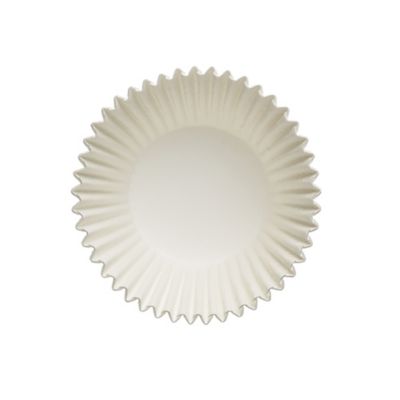 When baking or wrapping, look no further than ...